Great Body Relief
Smooth, reparative body lotion
Details
Ingredients
How to Pair
Recycling Guide
A light, pillowy body lotion that soothes signs of sensitivity and restores your body's compromised skin back to health. Skin conditioning oils join forces with barrier-supporting ingredients to deeply moisturize skin without leaving your skin deep in greasy residue.
Care for All the Skin You're In
Our body moves us through the world and our skin keeps us protected from it. But as hard as our body works, it's not immune to the world's problems. We've got Great Body Relief to help us avoid our problems. Its solution is to treat the issue right at the source: the skin barrier. A broken barrier compromises our skin's well being and spells side effects like breakouts, irritation, and redness. Great Body Relief gets to work clearing skin's surface and repairing the damaged barrier for skin that's healthful and problem-free.
PETA-certified vegan and cruelty-free. Always free of fragrances, essential oils, dyes, and colorants.
The color and texture of Great Body Relief may naturally vary slightly from batch to batch. No worries! This does not impact the efficacy of the formula.
Note: Great Body Relief does contain 5% Tamanu Oil, which is derived from Tamanu nuts. Though most people don't have issues using this ingredient, people with nut allergies could have a potential reaction. If you think your skin will react, we recommend performing a 24-hour patch test on your wrist and neck first and slowly integrating GBR into your routine thereafter. If you do experience an allergic reaction, stop using the product immediately and seek medical attention if needed.
Water (Aqua/Eau),Propanediol, Dimethicone, Cetyl Ethylhexanoate, Glycerin, Calophyllum Inophyllum Seed Oil, Cyclopentasiloxane,1,2-Hexanediol, Cyclohexasiloxane, Rosa Canina Fruit Oil, Helianthus Annuus (Sunflower) Flower Extract, Pseudozyma Epicola/Olive Fruit Oil Ferment Filtrate, Stearic Acid, Glyceryl Stearate, Palmitic Acid, Hydroxyethyl Acrylate/Sodium Acryloyldimethyl Taurate Copolymer, Butylene Glycol, Panthenol, Arachidyl Alcohol, C14-22 Alcohols, C12-20 Alkyl Glucoside, Behenyl Alcohol, Arachidyl Glucoside, Candida Bombicola/Glucose/Methyl Rapeseedate Ferment, Pseudozyma Epicola/Camellia Sinensis Seed Oil Ferment Extract Filtrate, Caprylic/Capric Triglyceride, Polysorbate 60, Sorbitan Isostearate, Disodium Edta, Hydrogenated Lecithin, Ceramide Np, Glucose, Glycine Soja (Soybean) Sterols, Ceramide Ap, Ceramide Eop
Pair with Kale-Lalu-yAHA
When you're craving: Smoother body skin
Why it works: Exfoliate dead skin, soften rough texture
How to use: Apply exfoliator first, let absorb without rinsing, finish with lotion.
Extra tip: Can use on the neck, chest, and underarms together.
Step 1: Clean and separate! Before recycling, make sure you rinse the tube and cap so that they're completely free of product. It's important to separate the flip cap from the tube.
Step 2: Investigate! The tube is made from 40% (PCR) and 60% virgin CoEx plastic. Unfortunately, because CoEx is a mix of 3 different plastics (LDPE, PCR HDPE, and EVOH), it is not currently recyclable throughout most of the US, Canada, Australia, and New Zealand. The cap is made from virgin PP [5]. PP is a "rigid plastic" so it can be recycled through some curbside programs. We recommend checking with your local recycling!
Step 3: Recycle (the cap)! If your local recycling program accepts type 5 plastic, feel free to toss the cap into your recycling bin.
Materials Used
Tube: 40% PCR (60% Virgin) CoEx [7]
Flip cap: Virgin PP [5]
Box: FSC paper and soy based inks
Extreme Makeover: Skin Edition
No patch up job is complete without a good glue. Great Body Relief helps repair skin with essential Ceramides, the "adhesive" that helps hold your barrier together and seals in moisture for a job well done.
Extreme Makeover: Skin Edition
No patch up job is complete without a good glue. Great Body Relief helps repair skin with essential Ceramides, the "adhesive" that helps hold your barrier together and seals in moisture for a job well done.
Get Wrapped Up In It
Great Body Relief has a plush, cushiony texture that glides onto skin so smoothly, it feels like a second skin. It's so light, it won't even stain your clothes, so the only thing drinking in the moisture will be your skin.
The OG vs. The Remix
What makes Great Barrier Relief different from Great Body Relief? Our body lotion feels lighter and smells softer but is still infused with GBR's hero ingredient Tamanu Oil to deeply moisturize even the most thick-skinned bodies. Same drum, different beat.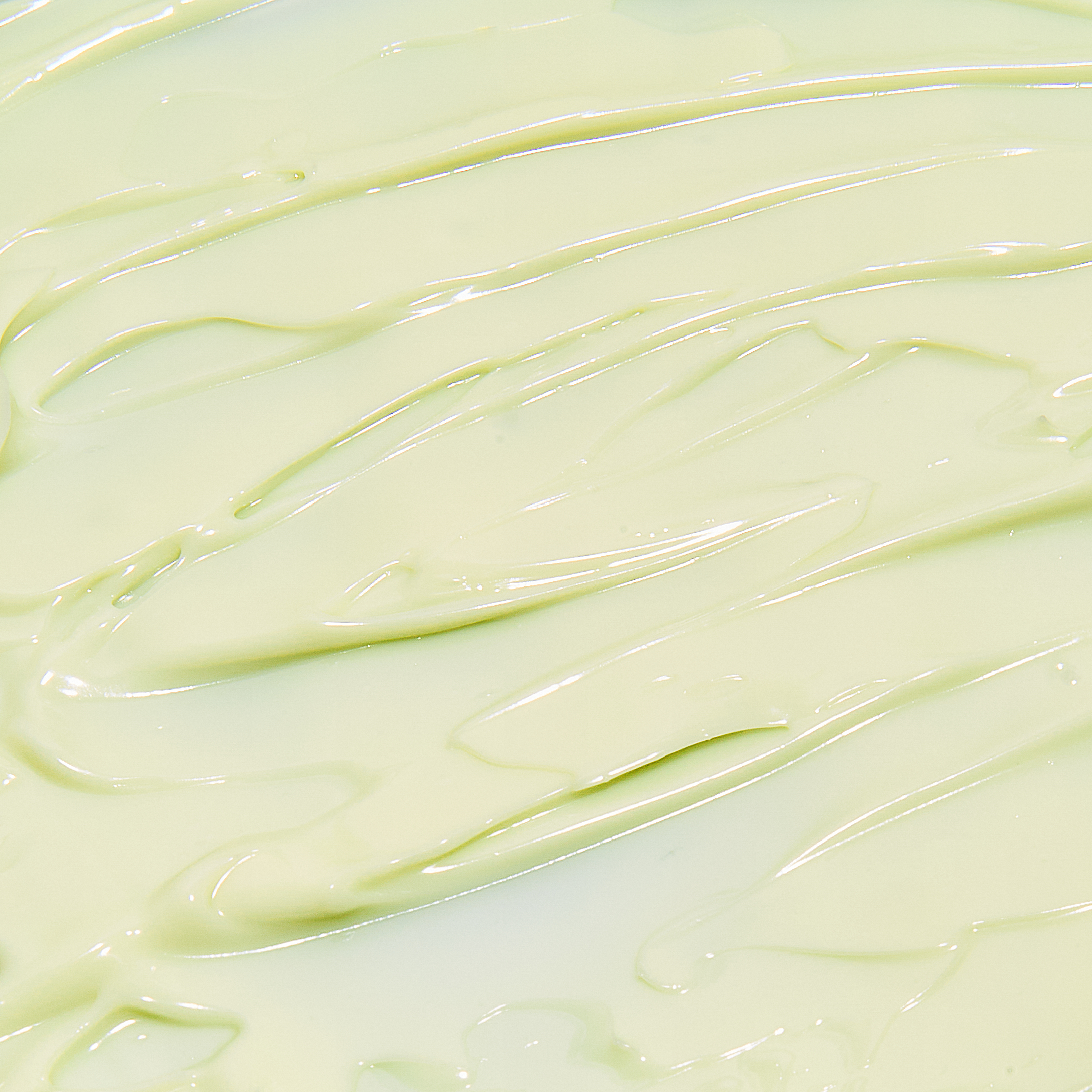 For Every Body
Great Body Relief works for any skin type. Whether you're sensitive around the clock, have the occasional SOS moment or just want a timeless body cream, you just found your next staple.
SKINSTRUCTIONS
How to Use Your Body Lotion
Start with clean, dry skin. Deposit desired amount into palms and apply evenly across the body. Gently massage in until fully absorbed. Use when feeling sensitive or as needed, day and/or night. If using as a sensitive spot treatment, use light pats or apply with a q-tip.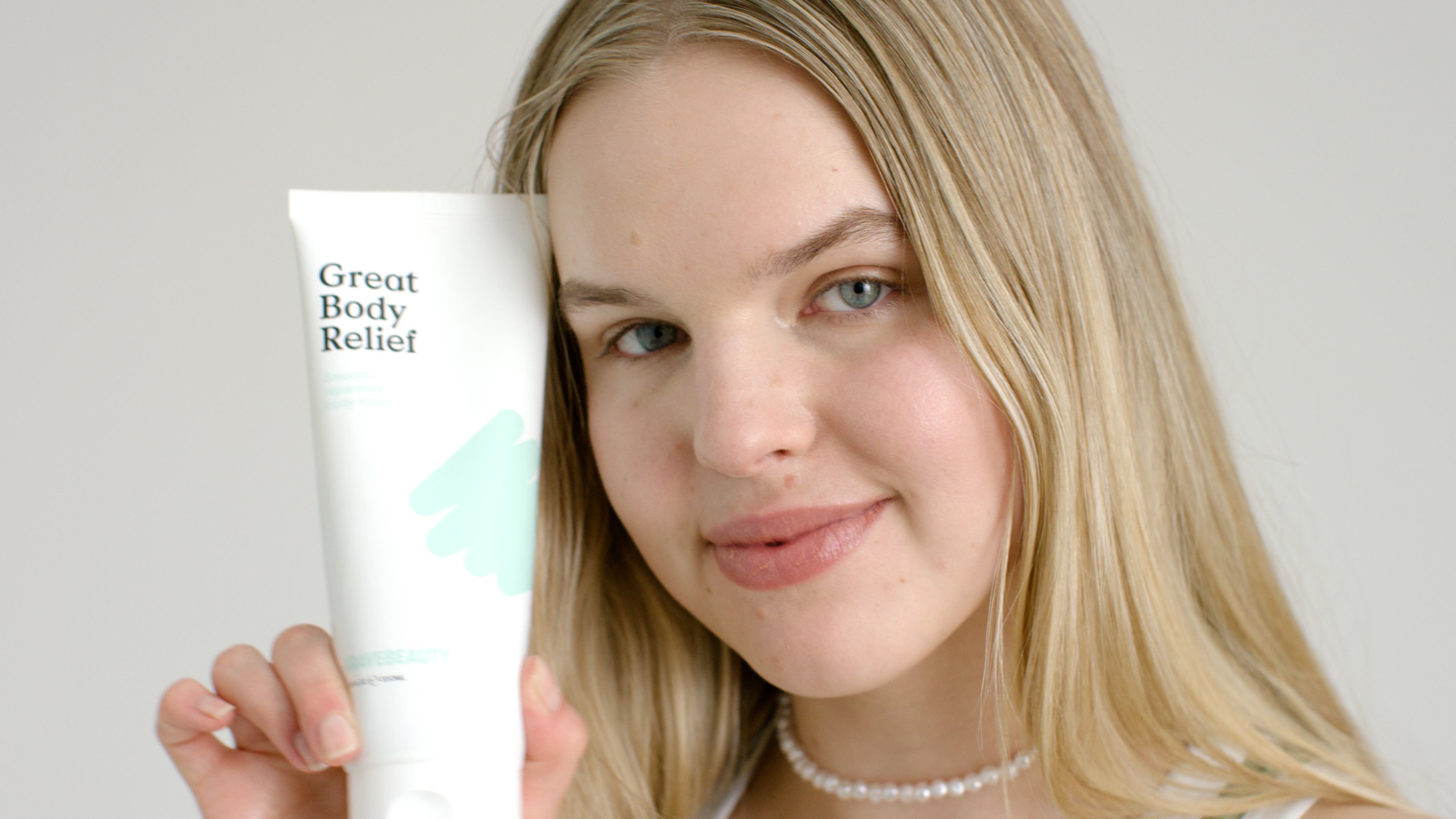 Real Customers, Honest Words
Total 5 star reviews: 30
Total 4 star reviews: 1
Total 3 star reviews: 4
Total 2 star reviews: 1
Total 1 star reviews: 0
Skin Concern

Dryness,

Redness & Inflammation

Very light

Light weit but moisturizing. I really love it it seems like a mini dose of the great barrier relief. I was already using that one on my hands due to the dryness that developed during covid and so much bad hand sanitizer. This was a no Brainerd for me. It's definitely not as rich but works great all over the body

Skin Concern

Dryness,

Redness & Inflammation,

Sensitivity

Lotion is just ok

It's ok. It's a nice basic lotion. I see no difference in hydration compared to other thin lotions.

Skin Concern

Redness & Inflammation,

Aging,

Dryness,

Sensitivity

Awesome Sauce

Love this stuff! My skin feels so much happier and less irritated.

Skin Concern

Acne,

Dryness,

Redness & Inflammation,

Sensitivity

Worth it for dry, acne prone skin

Alright so I have dry skin, with low capacity to handle over the counter chemical exfoliants at a frequency higher than 3x/week, and am prone to hormonal acne. I went through a breakout about two months ago, that took me one month to treat and kill. I stopped all actives, stopped touching the area and just did a little bit of icing the inflamed acne at night and using this stuff. This was my last line of defense before going to a dermatologist because it was the worst breakout I had in over a year (and for more context my skin was overly sensitized cause I went ham on the actives trying to kill the breakout). Over the course of a few weeks of consistent routine of the two, my skin improved SO MUCH. One of the first things I noticed was decreased redness, and for the first time in a while my skin felt soothed and the acne became less inflamed. I still have the post inflammatory erythema, but this is now a holy grail. Whenever I have irritated, over chemically exfoliated skin or just hormonal acne this is what I reach for. Seriously soothing. If you do have dry skin like me, you may need to layer with another thicker moisturizer on a super dry day, but this is usually good enough for me and that's saying a lot. In terms of the price, I feel like this one is the biggest bang for your buck because it's 200 mL of product versus 45 mL for a cheaper cost as well (in comparison to Great barrier relief serum). I've used the OG great barrier relief and loved it, but went through it quite quickly so I feel like this option has the longevity that is worth the price. The scent is reminiscent to me of really earthy celery. This is not something you would wear to "smell delicious", but I've come to be fond of the scent. Would definitely repurchase. If you stuck around this long, hope this helped answer any questions.

Skin Concern

Sensitivity,

Redness & Inflammation,

Dryness

GBR Body Lotion

Amazing!!! 10/10 would recommend. I deal with very severe eczema and in turn makes me have sensitive skin but literally GBR for the the body made my skin feel so soft and moisturized. It did not break me out like most lotions do and it actually calms down any redness or irritation I have on my body. I love using it after my nightly shower while my skin is still somewhat damp and I let it soak in while I do my skincare on my face. It's perfect!
Reviews Loaded
Reviews Added