Great Body Relief
Smooth, reparative body lotion
Details
Ingredients
How to Pair
Recycling Guide
A light, pillowy body lotion that soothes signs of sensitivity and restores your body's compromised skin back to health. Skin conditioning oils join forces with barrier-supporting ingredients to deeply moisturize skin without leaving your skin deep in greasy residue.
Care for All the Skin You're In
Our body moves us through the world and our skin keeps us protected from it. But as hard as our body works, it's not immune to the world's problems. We've got Great Body Relief to help us avoid our problems. Its solution is to treat the issue right at the source: the skin barrier. A broken barrier compromises our skin's well being and spells side effects like breakouts, irritation, and redness. Great Body Relief gets to work clearing skin's surface and repairing the damaged barrier for skin that's healthful and problem-free.
PETA-certified vegan and cruelty-free.

5% Tamanu Oil: Soothes irritation and calms redness without greasiness.
Fermented Oil Blend: Fermented fruit + seed oils condition skin and reduce transepidermal water loss.
Ceramides: Essential to skin health—helps replenish fatty building blocks of the skin barrier.
The color and texture of Great Body Relief may naturally vary slightly from batch to batch. No worries! This is a normal occurrence when using naturally-derived ingredients and does not impact the efficacy of the formula.
Note: Great Body Relief does contain 5% Tamanu Oil, which is derived from Tamanu nuts. Though most people don't have issues using this ingredient, people with nut allergies could have a potential reaction. If you think your skin will react, we recommend performing a 24-hour patch test on your wrist and neck first and slowly integrating GBR into your routine thereafter. If you do experience an allergic reaction, stop using the product immediately and seek medical attention if needed.
Pair with Kale-Lalu-yAHA
When you're craving: Smoother body skin
Why it works: Exfoliate dead skin, soften rough texture
How to use: Apply exfoliator first, let absorb without rinsing, finish with lotion.
Extra tip: Can use on the neck, chest, and underarms together.
Step 1: Clean and separate! Before recycling, make sure you rinse the tube and cap so that they're completely free of product. It's important to separate the flip cap from the tube.
Step 2: Investigate! The tube is made from 40% (PCR) and 60% virgin CoEx plastic. Unfortunately, because CoEx is a mix of 3 different plastics (LDPE, PCR HDPE, and EVOH), it is not currently recyclable throughout most of the US, Canada, Australia, and New Zealand. The cap is made from virgin PP [5]. PP is a "rigid plastic" so it can be recycled through some curbside programs. We recommend checking with your local recycling!
Step 3: Recycle (the cap)! If your local recycling program accepts type 5 plastic, feel free to toss the cap into your recycling bin.
Materials Used
Tube: 40% PCR (60% Virgin) CoEx [7]
Flip cap: Virgin PP [5]
Box: FSC paper and soy based inks
Extreme Makeover: Skin Edition
No patch up job is complete without a good glue. Great Body Relief helps repair skin with essential Ceramides, the "adhesive" that helps hold your barrier together and seals in moisture for a job well done.
Extreme Makeover: Skin Edition
No patch up job is complete without a good glue. Great Body Relief helps repair skin with essential Ceramides, the "adhesive" that helps hold your barrier together and seals in moisture for a job well done.
Get Wrapped Up In It
Great Body Relief has a plush, cushiony texture that glides onto skin so smoothly, it feels like a second skin. It's so light, it won't even stain your clothes, so the only thing drinking in the moisture will be your skin.
The OG vs. The Remix
What makes Great Barrier Relief different from Great Body Relief? Our body lotion feels lighter and smells softer but is still infused with GBR's hero ingredient Tamanu Oil to deeply moisturize even the most thick-skinned bodies. Same drum, different beat.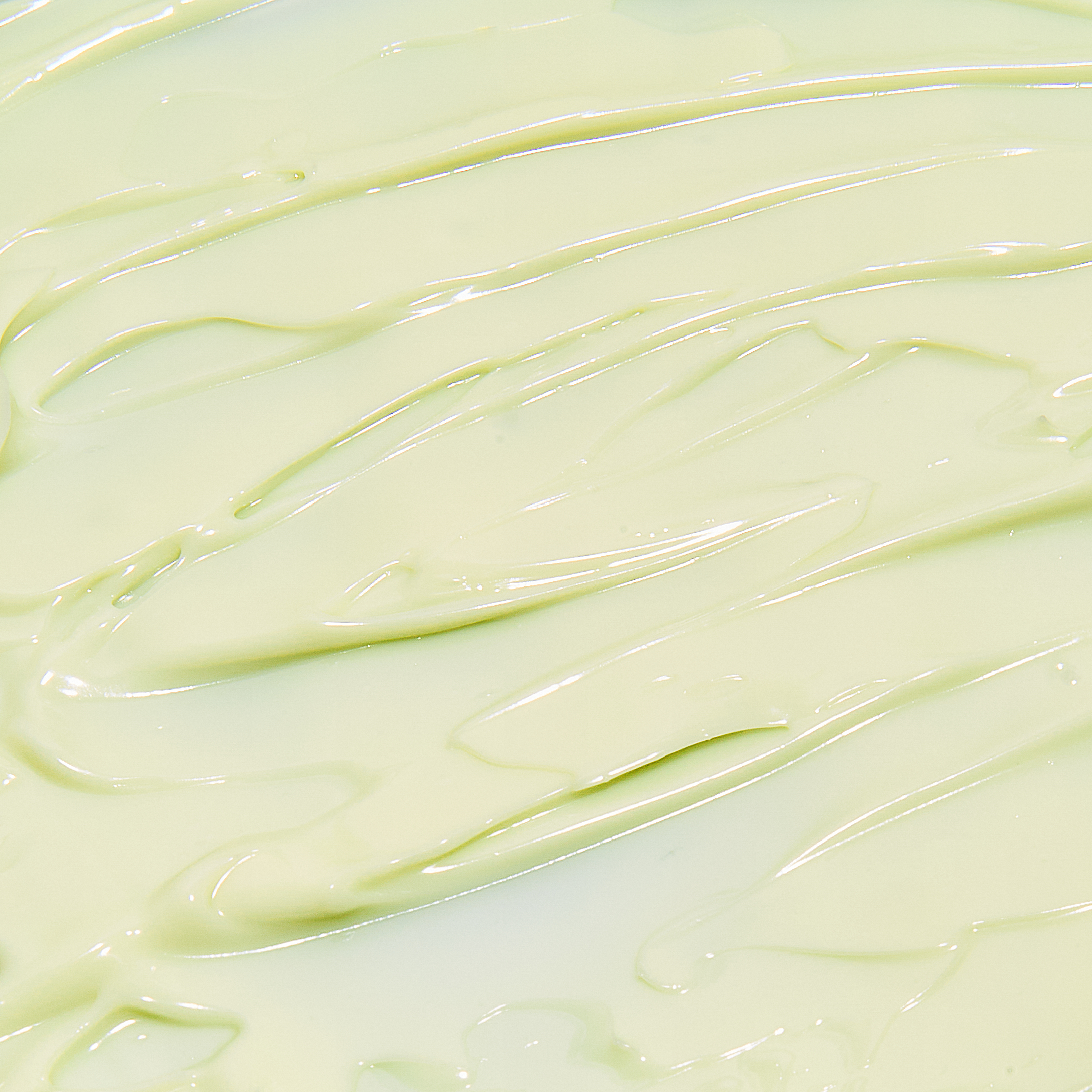 For Every Body
Great Body Relief works for any skin type. Whether you're sensitive around the clock, have the occasional SOS moment or just want a timeless body cream, you just found your next staple.
SKINSTRUCTIONS
How to Use Your Body Lotion
Start with clean, dry skin. Deposit desired amount into palms and apply evenly across the body. Gently massage in until fully absorbed. Use when feeling sensitive or as needed, day and/or night. If using as a sensitive spot treatment, use light pats or apply with a q-tip.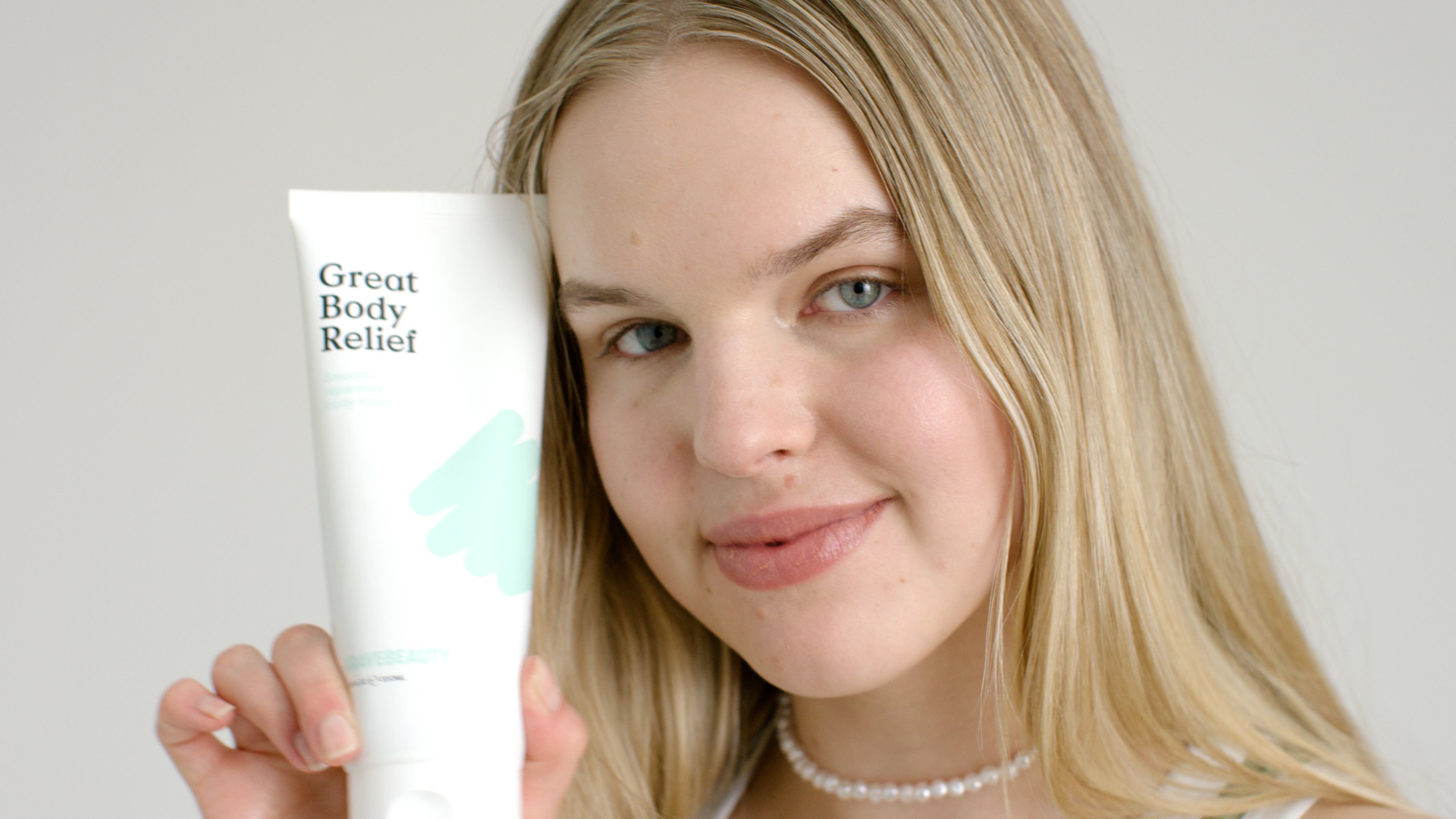 Real Customers, Honest Words
Total 5 star reviews: 36
Total 4 star reviews: 2
Total 3 star reviews: 4
Total 2 star reviews: 1
Total 1 star reviews: 0
Skin Concern

Dryness,

Sensitivity,

Redness & Inflammation

New holy grail

I suffer from pretty bad eczema and this product has been great for soothing my irritated skin and adding moisture. Super excited to have found this product and brand!!

Skin Concern

Acne,

Sensitivity

Love the consistency

Love the great barrier relief (on my 5th bottle) so had to try this. It's a great consistency, not to thick. Excited to see if this helps my skin. I would just say that the cap is a bit hard to open, as I know you all are always improving packaging!

Skin Concern

Dryness,

Uneven Texture,

Sensitivity,

Redness & Inflammation

perfect

By far the best body moisturizer I've tried. Usually there's always this sticky feeling you get using any body cream. Somehow it takes hours for the body moisturizers to be absorbed. Totally different with this one. It absorbs immediately, the skin is so soft afterwards and stays hydrated for days. I ordered two follow-ups the minute I tried it. I really hope you guys never discontinue this product.

As for my skin: I have dry, sensitive skin. My main issue is keratosis pilaris, which also seems to improve after using Great Body Relief. It appears to be less red, less bumpy by using this moisturizer. I tried so many body creams, exfoliating, non-exfoliating, urea, non-urea, I always hated how my skin felt for hours after putting them on.

This one is a fucking holy grail

Skin Concern

Dark Spots,

Acne,

Dryness,

Dullness,

Uneven Texture

I can never go back to any other body lotion, ever.

Although I adore the great barrier relief to death, but this is by far my favorite product from Krave beauty and the most favorite body lotion to exist on this earth! This has changed my skin, my legs and especially my feet are so smooth! I have very wrinkly feet, just genetics, but this baby just smoothens out everything. It doesn't feel like anything after I have nicely spread it over and it just disappears with just a light softness. Itchy skin - gone! I also love the packaging, I can just directly draw one line from thigh to toes and work it in after. Super easy to spread! I love it!

Skin so smooth!

I LOVE great body relief. Legs are always dry. Other lotions would moisturize my legs for maybe a few hours before it starts feeling dry again. Great body relief kept my skin smooth for a few days without reapplication. The texture is so nice and it absorbs quickly without leaving my skin feeling sticky/tacky.
Reviews Loaded
Reviews Added