Matcha Hemp Hydrating Cleanser
Gentle, Non-Stripping Cleanser
$16
(120 ml / 4.05 fl oz)
Details
Ingredients
How to Pair
Recycling Guide
Our best-selling cleanser just got even better! Now more hydrating, silkier, and matcha-y than before! The bouncy gel formula creates a silky lather to lift away dirt plus light makeup + sunscreen. The best part? No dry, tight after-feeling like conventional cleansers.
A Fresh Start
Skincare wisdom tells us that a super clean face = super tight skin, but we're calling BS on that. We think a good cleanser can be effective and gentle at the same time. Cue Matcha Hemp Hydrating Cleanser, the face wash that leaves your skin feeling cleaner and better. It uses coconut-based surfactants to deeply cleanse without stripping skin. Instead, nourishing Matcha and Hemp Seed Oil restore hydration and antioxidants to the skin. Seems like the wise choice to us!
Cannabis Sativa (Hemp) Seed Oil has not been officially approved for cosmetic use in Malaysia or Singapore. Because of this, our Matcha Hemp Hydrating Cleanser is not available for purchase and can't be shipped to Malaysia or Singapore.
PETA-certified vegan and cruelty free.
Matcha: Potent antioxidant properties, with added hydrating and soothing benefits. Hemp Seed Oil: Rich in Omega-6 & Omega-3 fatty acids for moisturizing properties—cold pressed for maximum efficacy! Sodium PCA: Intense hydration—commonly referred to as the Natural Moisturizing Factor (NMF).
The color and texture of Matcha Hemp Hydrating Cleanser may naturally vary slightly from batch to batch. No worries! This is a normal occurrence when using naturally-derived ingredients and it does not impact the efficacy of the formula.
Step 1: Clean and separate! Before recycling, make sure you rinse the tube and cap so that they're completely free of product. It's important to separate the flip cap from the tube.
Step 2: Investigate! The tube is made from 50% PCR and 50% virgin CoEx plastic. Unfortunately, because CoEx is a mix of 3 different plastics (LDPE, PCR HDPE, and EVOH), it is not currently recyclable throughout most of the U.S., Canada, Australia, and New Zealand. The cap is made from 100% virgin PP [5]. PP is a "rigid plastic" so it can be recycled through some curbside programs. We recommend checking with your local recycling.
Step 3: Recycle (the cap)! If your local recycling program accepts type 5 plastic, feel free to toss the cap into your recycling bin.
Materials Used
Tube: 50% PCR and 50% virgin Coex plastic [7]
Cap: 100% virgin PP [5]
Box: FSC paper and soy based inks
Vitamin Water but For Your Skin
Vitamin B5 and Sodium PCA put the "hydrating" in Matcha Hemp Hydrating Cleanser. They help absorb moisture from the atmosphere while Hemp Seed Oil seals it in to keep your skin quenched. (Still need your 8 glasses though.)
Vitamin Water but For Your Skin
Vitamin B5 and Sodium PCA put the "hydrating" in Matcha Hemp Hydrating Cleanser. They help absorb moisture from the atmosphere while Hemp Seed Oil seals it in to keep your skin quenched. (Still need your 8 glasses though.)
Splash of Matcha, Hold the Latte
We love green tea because it's one of the most antioxidant-rich ingredients on the planet! That's why we take our cleanser with a shot of matcha-powered free radical protection.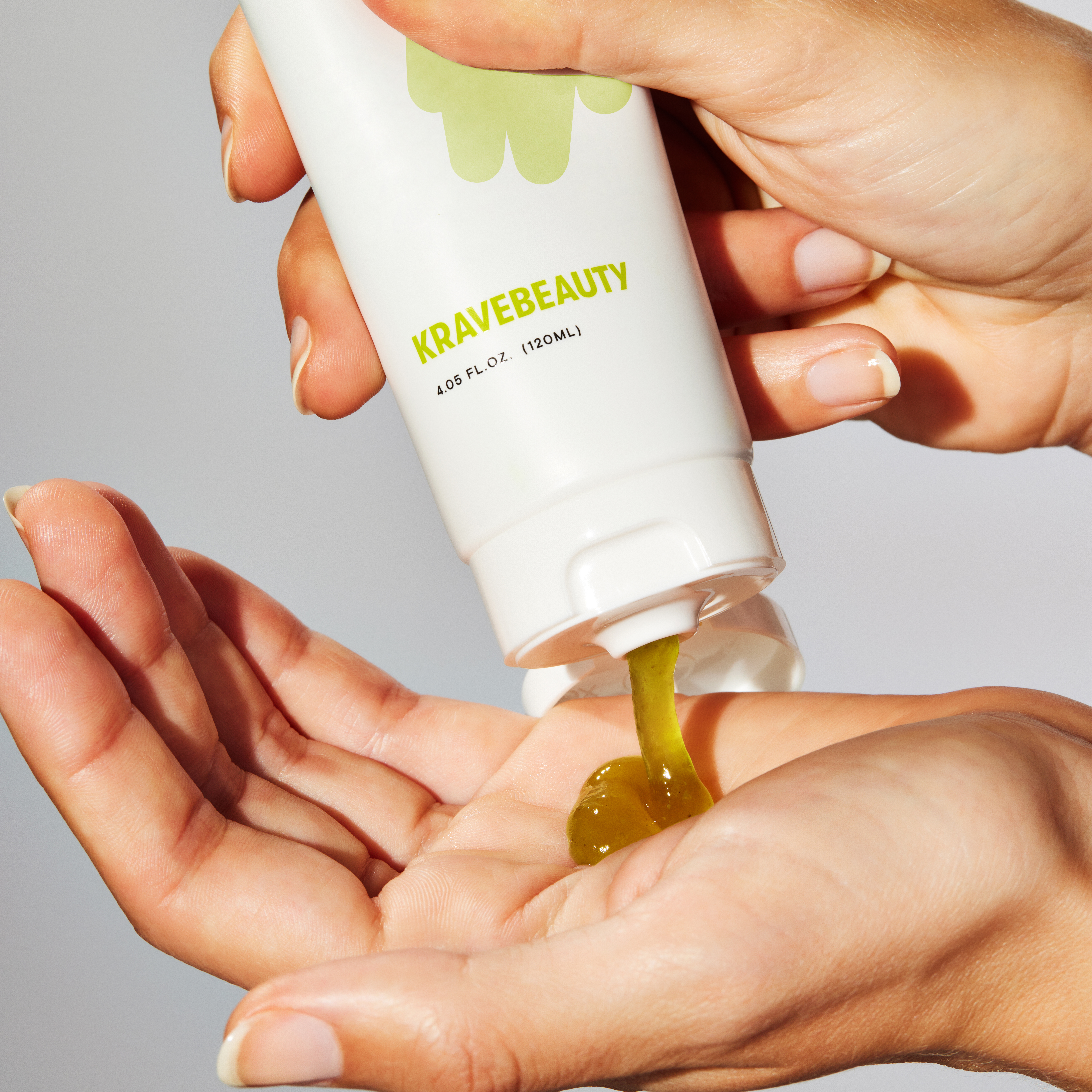 Let's Collab
Got a skin barrier? You've just met your matcha. Unlike other cleansers, our face wash doesn't steal from your skin barrier—it donates skin-supporting nutrients like amino acids.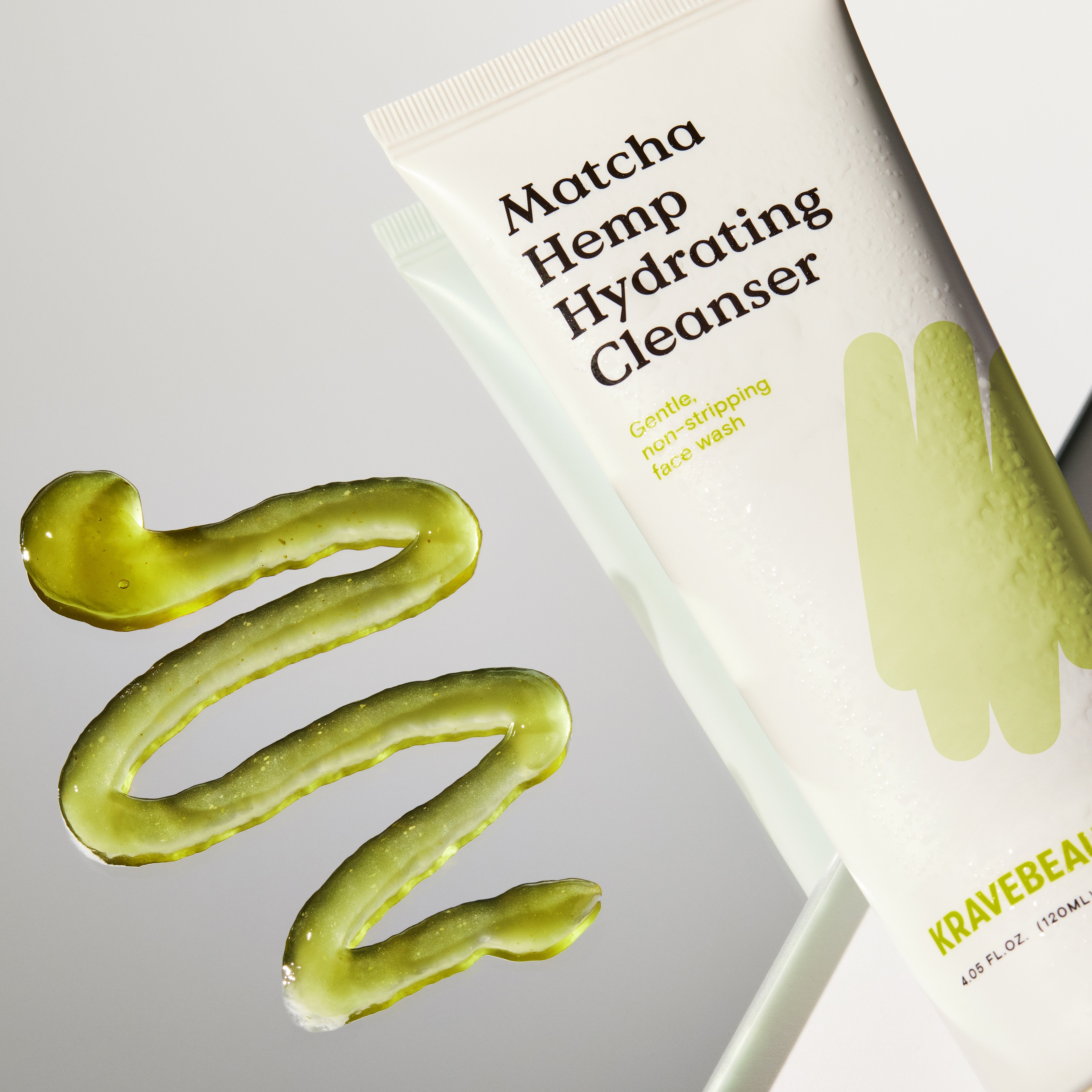 Nut Allergy Friendly
We've removed sweet almond oil to make this formulation safe and compatible for those with a nut allergy while remaining as gentle as ever and even silkier than before.
SKINSTRUCTIONS
How to Use Your Cleanser
Day and/or night, start by applying a nickel-sized amount on wet skin. Gently massage in the product until a gentle lather forms. Rinse with lukewarm water and pat skin dry.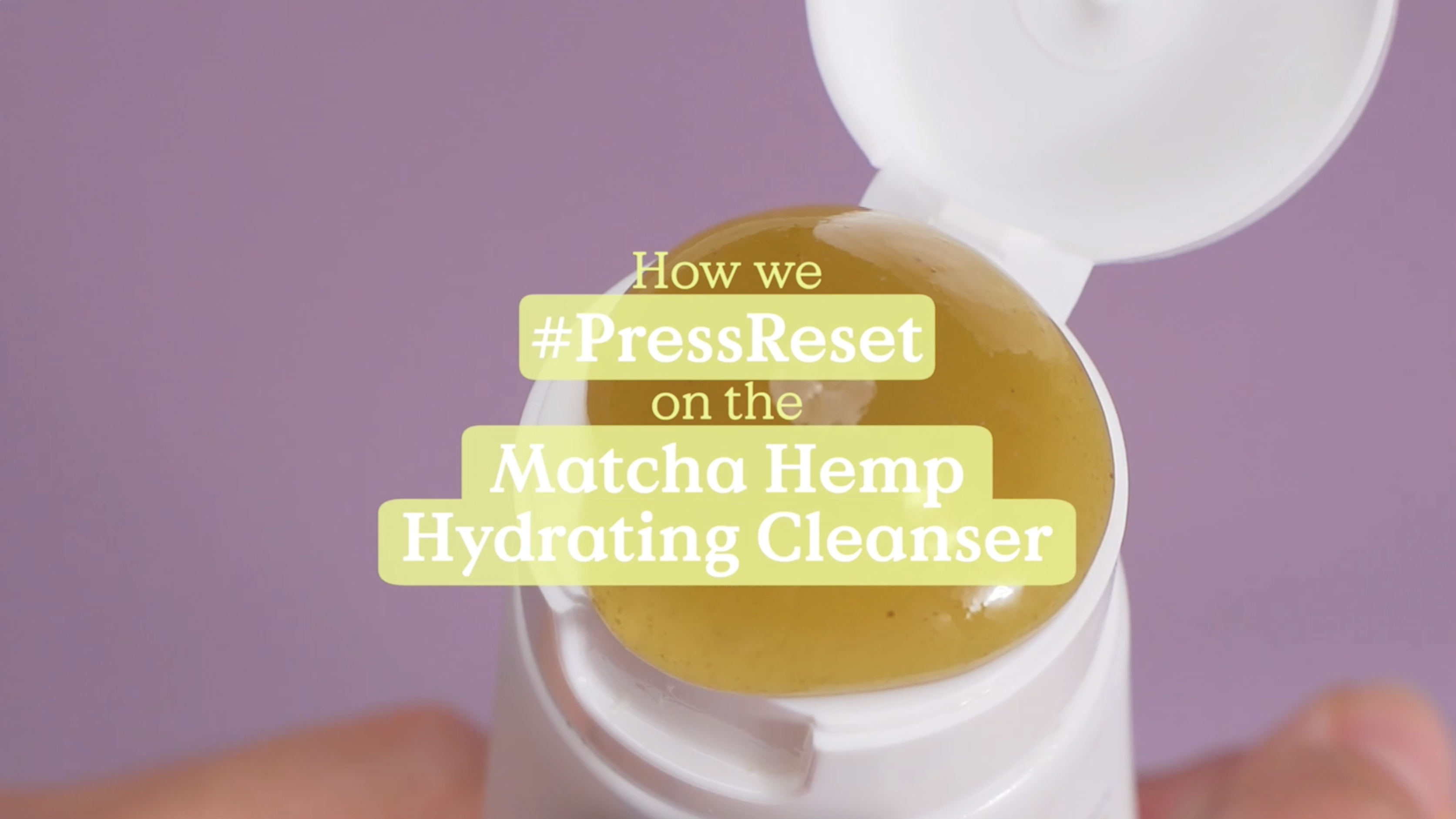 Real Customers, Honest Words
91%
would recommend this product
Total 5 star reviews: 1.1k
Total 4 star reviews: 73
Total 3 star reviews: 43
Total 2 star reviews: 41
Total 1 star reviews: 30
Skin Concern

Dark Spots,

Dullness,

Dryness,

Redness & Inflammation,

Uneven Texture

What is your skin type?

Dry

What did you like about this product?

Hydrating,

Gentle,

Noticeable Results

So Bouncy

Ive never had a cleanser that makes my skin feel this good. My skin feels so bouncy hydrated but still clean after use. You will still need to use a precleanse or double cleanse if you are wearing heavy makeup but this cleaner is just the best! Thx to hyram for suggesting.

Skin Concern

Acne,

Redness & Inflammation,

Uneven Texture

So nice

At first I wasn't sure about the texture of this cleanser. It's definitely jelly, almost sticky in a way. But I found that using a smaller amount and mixing well with some water works really well and provides a good lather. The smell isn't my favorite but my skin always feels great after using it, and I'll continue to purchase it. Love this cleanser!

Love this cleanser

Highly recommend this to anyone with relatively dry skin, like I have. It's really gentle but still super effective. I like the texture a lot and the post-wash feeling is super fresh. The sustainability messaging of the company is the biggest reason I tried this product, but the fact that the cleanser is as good as anything else I've tried makes me repurchase.

Skin Concern

Dryness,

Oiliness

A long awaited breakthrough

I am in my late twenties and have had recurring breakouts since I was a preteen. I thought it would go away as I got older but no such luck. I had my trials with products I THOUGHT were working.. but they were really just sucking the life out of my skin to prevent a breakout..and the breakouts always came back. This includes dermatologist recommendations and prescriptions.

When I was about 6 months away from my wedding day, I was so nervous about a breakout for my big day, because I had ZERO control over it. So I kept hearing about simplifying your skincare regimen and looking at the ingredients... how am I 28 years old and just now thinking I should know what's in my skincare products?? Well there I was, realizing I was giving my skin all the wrong things my whole life.

I stumbled upon Krave, and I bought the snack pack to test out the products before I committed to the full size bottles. The ingredients were so simple and gentle.. I knew after washing my face once that my skin loved it. BUT since I have gotten my hopes up before with many other products, I wanted to wait until I had been using these products for 6+ months before I got excited and came on here to write a review.

THIS STUFF IS GOLD. I started using the products about 4 months before my wedding and when my day was approaching, I was not even a LITTE BIT worried about a breakout coming!! My skin was so freaking happy. I am 28 years old and experiencing the best skin of my life.

I have learned so much about…

Skin Concern

Sensitivity,

Redness & Inflammation

This cleaners is the GOAT

This cleanser is at the top of my list, when it comes to repurchase. Not only does it clean without stripping my skin; it feels balanced, healthy and amazing, even with sensitive skin and rosacea. My holy grail product for cleaners. Highly recommended.
Reviews Loaded
Reviews Added