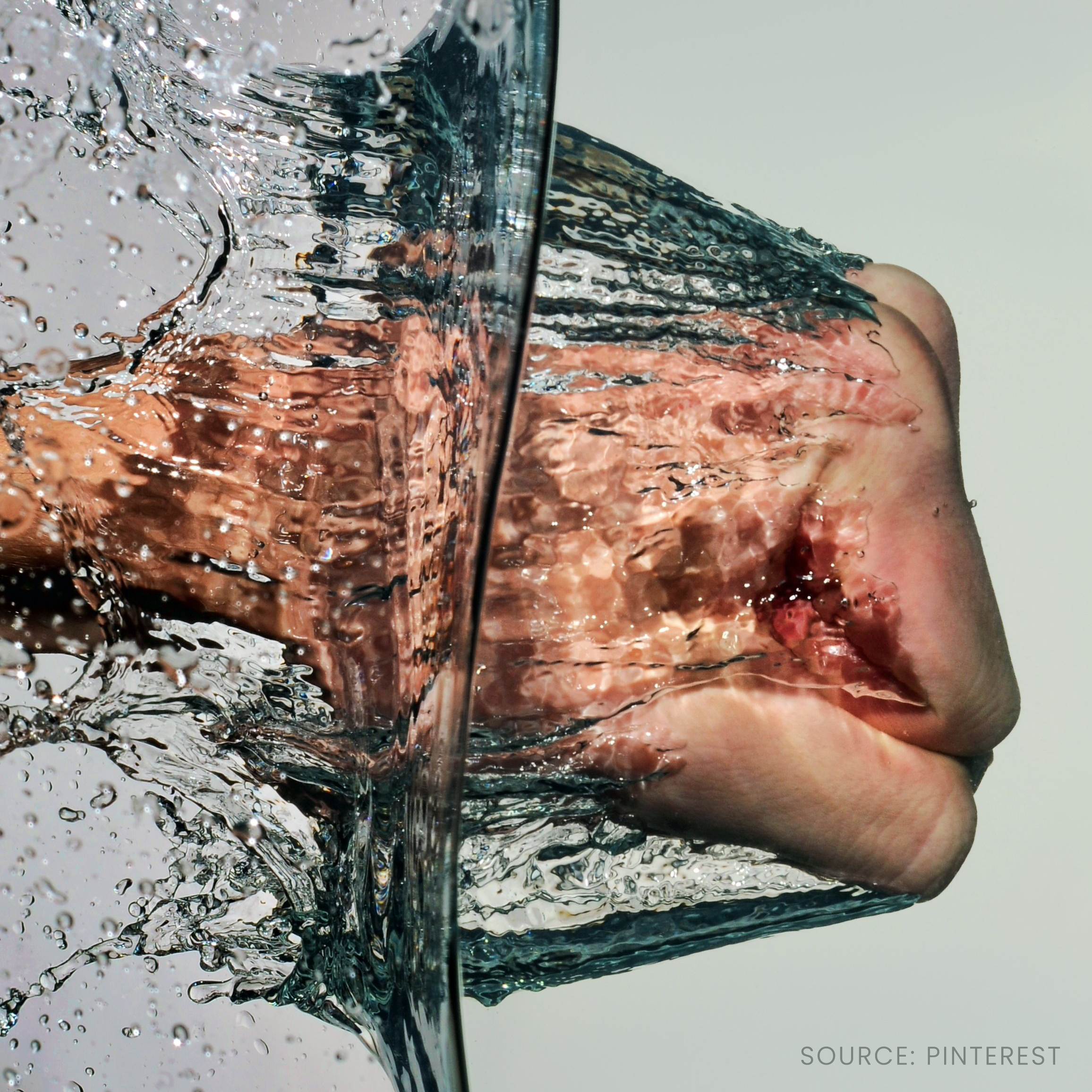 Skincare 101
Ingredient Series: Get to Know Niacinamide
You know that soccer mom type in your neighborhood who seems to be able to do it all and more? Well, we're here to tell you that there's one of those in the skincare ingredient universe, as well.

Meet Niacinamide, AKA Vitamin B3– our friendly neighborhood soccer mom who wears many hats with ease and efficacy. With multiple studies to back up its many skin benefits, this super ingredient is one of our founder's absolute saviors from early on in her skincare journey, and it's also one of the key ingredients used in our upcoming launch *wink wink*!

So let's dive in to learn just what makes this ingredient so awesome:

Benefit #1:  Barrier Reparation Functions
If you need a quick refresher on the importance of maintaining a healthy skin barrier, we HIGHLY recommend you to check this post out first and then come back (trust us, you'll literally get so much more out of this post if you do).
In general, the key components of our skin barrier are free fatty acids, cholesterol, and ceramides. If these are parts are intact, you have yourself a healthy skin barrier;  if these components are depleted, your skin barrier will function poorly. Fortunately for us, studies have shown that 2% niacinamide can increase the creation of free fatty acids, cholesterol, and ceramides to make your skin barrier healthier and stronger, and to decrease trans-epidermal water loss (TEWL).
Benefit #2: Anti-aging Properties
Whether we want to admit it or not, we can't stop the clock– so that means that our skin is also feeling the effects of the natural aging process. One very notable effect is that the rate at which our skin is producing important skin-building proteins, such as keratin, filaggrin, and involucrin, is much, much slower. This is the very reason we see a reduction in skin elasticity and an increase in wrinkles as we get older. Niacinamide is super helpful in this case by helping boost our skin's collagen production, as well as, the production of these three important proteins. So say hello to improved skin elasticity and fewer wrinkles.
Benefit #3: Skin-brightening Properties
Anyone need some help with hyperpigmentation or discoloration? Look no further – niacinamide can help with that too. We're not saying it's going to be easy to completely fade these skin conditions away with topical products, but they can surely help to a certain degree. Studies have shown that using 2-5% niacinamide daily for 8 weeks resulted in significant lightening of skin hyperpigmentation and discolored spots.
Niacinamide works by suppressing the transfer of melanosomes (little spheres carrying the melanin pigment) from melanocytes (skin cells producing the melanin that darkens your skin) to keratinocytes (skin cells in the top layer of the skin), so that it becomes a lot harder for skin discoloration to form in the first place. On the other hand, most other skin brighteners work by blocking an enzyme called tyrosinase (that also plays an important role in melanin production). So, if you want to release the ultimate multi-front attack on your skin's dark spots, you can combine a niacinamide treatment with tyrosinase inhibitors like vitamin C, arbutin or kojic acid.
Benefit #4: Anti-acne Properties
Niacinamide is not going to work like your typical acne treatment, but boy does it offer some awesome sebum-regulating and anti-inflammatory properties. A study that used 4% niacinamide for 8 weeks to treat acne found that 82% of those treated showed some improvement. Definitely keep in mind though that the causes of acne are complex, so niacinamide won't be some kind of all-in-one acne cure. Of course, it sure can help a great deal :).

We love niacinamide for being such a versatile queen. What's more, it's also one of the most gentle active ingredients that delivers great skin benefits without any skin irritation, making it accessible for all skin types to give a chance. We hope we convinced you that niacinamide is a must-try for pretty much everybody– whether it be your mom, dad, brother, or cat! (jk maybe not cat but you know where we're getting at). <3