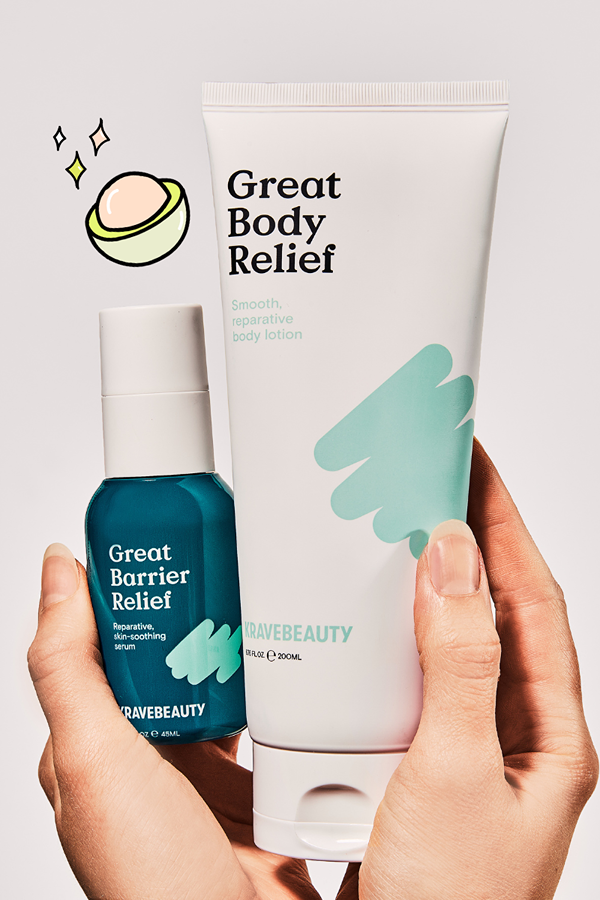 Skincare 101
The 8 Benefits of Tamanu Oil
Tamanu oil is a natural oil derived from the nut of the Tamanu tree that's native to Southeast Asia and the South Pacific. This multi-talented oil has been used for centuries due to its therapeutic and cosmetic benefits making it the hero ingredient for some of your favorite KB products! While it can be used for almost anything and everything, here are the 8 main benefits you'll get from using Tamanu Oil:
Healing Wizard - Tamanu oil is known for its skin regenerative properties and can help promote the healing process of wounds, cuts, and burns. As it contains compounds like calophyllolide and delta-tocotrienol, it can aid in tissue repair. With that being said, we always recommend speaking with a doctor or dermatologist first before applying anything onto an open wound!
Natural Bodyguard - Tamanu oil also protects you against nasty bacteria, germs, or fungi that can wreck havoc on your skin or scalp! For instance, if you're dealing with fungal acne, tamanu oil can be used as a spot treatment because of it's anti-fungal and antibacterial properties.
Scar & Stretch Mark Reducer - If you're dealing with scars or stretch marks, let tamanu oil be your sidekick! It's rich in fatty acids like calophyllic acid to help increase the skin's elasticity and reduce the appearance of stretch marks and scars.
Moisture Magician - If your skin's feeling like a dry desert, let tamanu oil be your hydrating oasis. It contains linoleic, oleic, and palmitic acid to give dry skin deep nourishment and help maintain your skin's natural moisture barrier for soft and supple skin. You can even mix in tamanu oil with a body lotion like Great Body Relief for a boost of hydration!
Acne Eliminator - Tamanu oil has anti-inflammatory and antibacterial powers thanks to calophyllic acid. It can be used as a spot treatment for pesky acne spots by regulating the skin's oil production and reducing acne-related redness and inflammation.
Oxidative Damage Protector - This multipurpose oil also contains a high amount of antioxidants that can keep skin safe from oxidative damage that can cause premature aging, wrinkles, and uneven skin tone. You can even mix in tamanu oil with Great Barrier Relief to further strengthen and repair your skin barrier!
Hair Hero - Not only can tamanu oil be used on your skin, but it can be used to condition and moisturize your hair! Use it as a hair oil to help reduce frizz and improve hair shine. And remember, a little goes a long way so start with one drop first, focusing on your ends.
Scalp Savior - As mentioned previously, tamanu oil has antibacterial but it also has anti-inflammatory properties so it can help minimize signs of irritation on your scalp like itchiness, redness, dryness, and even dandruff. Apply tamanu oil onto your scalp like a prewash treatment before your wash days to promote a better environment for long, luscious locks!
So, there you have it – tamanu oil, the not-so-secret, superstar ingredient of KraveBeauty. Let it be your self care bestie that brings all these fantastic benefits to your skin and hair!
And if you made it this far, well, it's safe to say that we're cooking up something related to tamanu oil, so stay connected with us on socials or subscribe to our newsletter for the latest updates 😉