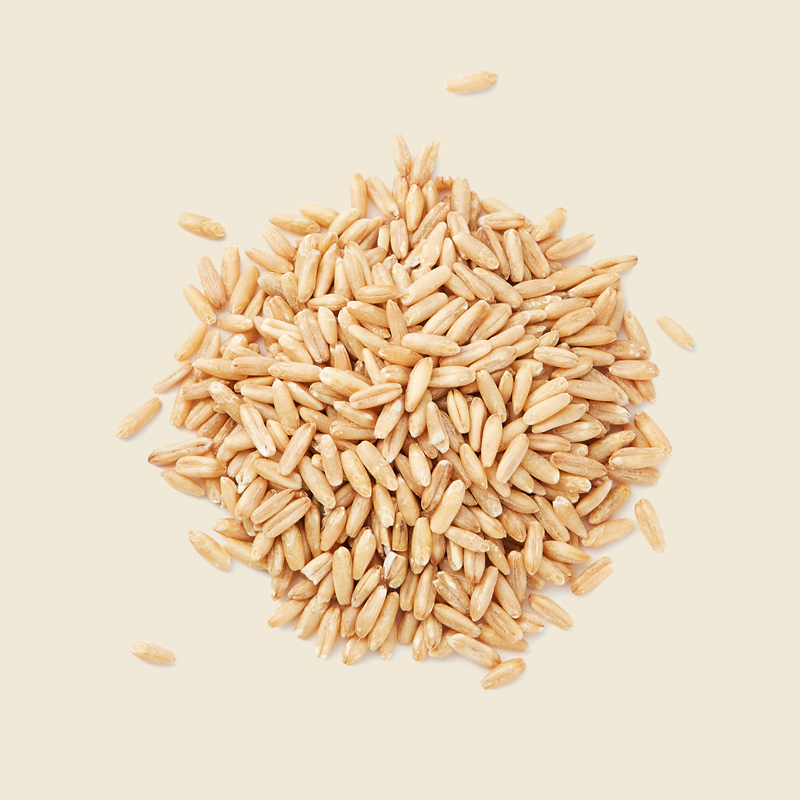 Skincare 101
Ingredient Series: Oats
Oats aren't only meant to be eaten to give you a healthy start to your day. They spark joy for your skin, too!
If you haven't heard, we're launching an oh~ so simple moisturizer pretty soon (so keep an eye out!), but when we were downsizing the formula, oats were one thing we just could not let go of. Oats (aka Avena Sativa) are one of the most well-researched, natural ingredients in skincare. It has tremendous skin-calming properties that invite your skin into a state of ZEN. 
Oats have remarkable skin-calming and skin-soothing properties that are amazing for people will all different skin conditions and concerns. It's universal! Your sister, your best friend, your childhood crush, your coworker's partner, your mailman, yeah, we mean everyone can benefit from it. 
Here are just some of the fabulous benefits of one of our favorite ingredients at the moment — oats: 
The Good Good
Super Soothing
Oatmeal has been used for centuries as a soothing agent. It's a great skin soothing & calming ingredient that has anti-inflammatory and antioxidant properties. It can also neutralize the pH of dry, itchy skin. 
Retains Skin's Natural Moisture
Oats include polysaccharides, which help your skin retain its natural moisture. Oats form an occlusive layer on your skin's surface that helps maintain water in your skin. 
Improves Your Skin Barrier 
Keeping the skin barrier healthy is so important, and the oats do just that. The superstar ingredient contains lipids and protein that help strengthen your skin barrier's functionality.  
Irritation Be Gone
Oats also contain Avenanthramides that are proven to be anti-inflammatory agents that reduce redness and irritation. Yes, please!
So the next time your skin is feeling a bit irritated and needs some TLC — consider adding oats to your routine. Who knows, you may even have the perfect ingredients in your pantry to make an awesome DIY mask from the comfort of your home. Try it out, and DM us your pics, please! We'd love to see what you came up with so we can try it out for ourselves.