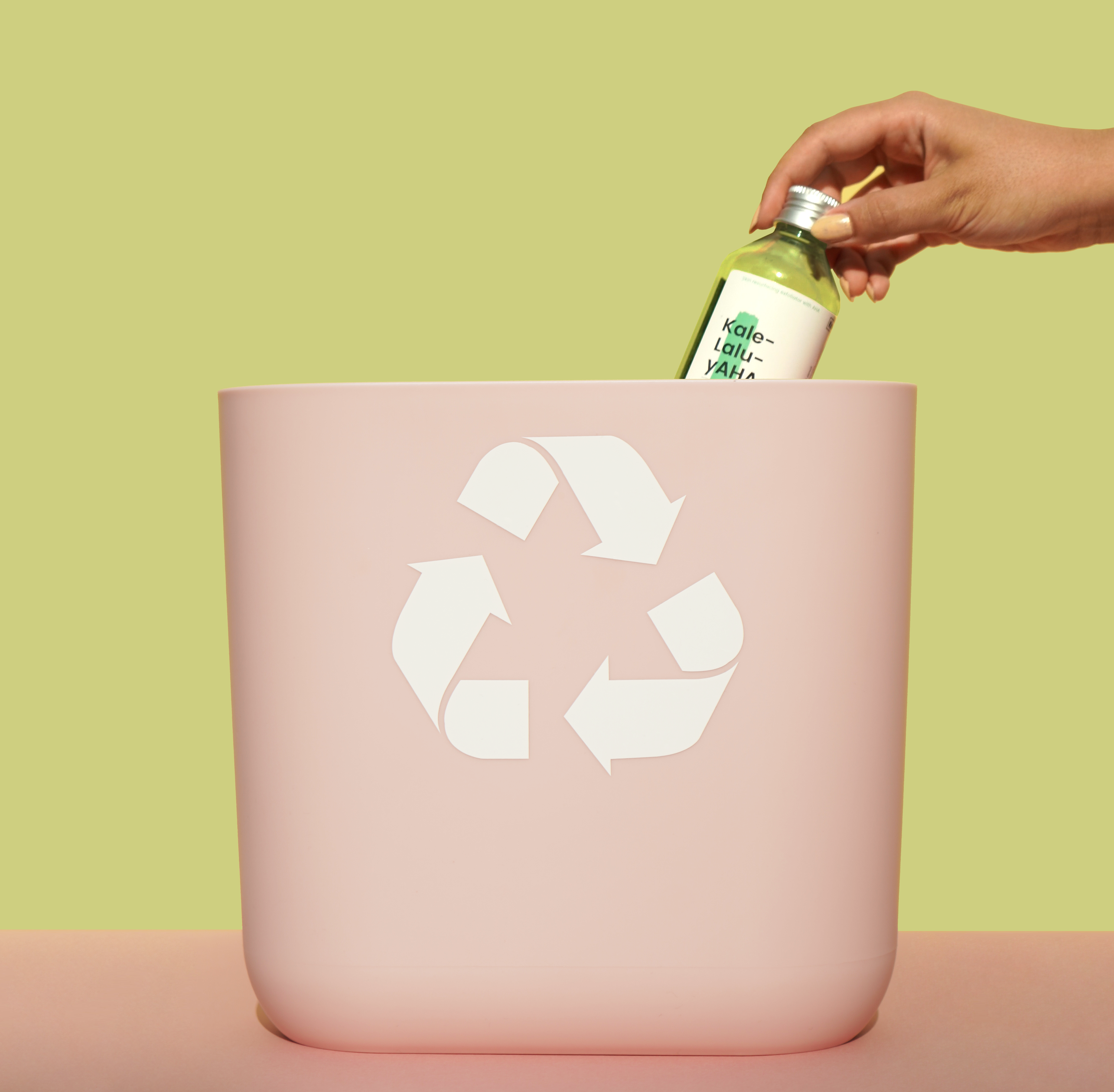 Sustainability 101
#SlowDownSkincare: An Update on Our Sustainability Journey
We live in a world that's producing more and more, faster and faster, always encouraging us to buy, buy, buy. More products than our skin craves, at a faster pace than the planet can take. We want to empower companies and consumers alike to slooow down and produce and consume at a more responsible rate. That's why, 6 months ago, we launched our sustainability journey to #SlowDownSkincare in the beauty industry, and within KraveBeauty itself. We all have the choice to slow down, make less, buy less, and care for our planet and ourselves the way we care for our skin -- with intention. 
That was back in April (crazy, we know), so we figured it's about time we give you a little behind-the-scenes scoop on what we've been up to since then. We're not perfect, and we don't claim to be, but we're working hard every day to do better for our planet and our community. Without further ado, let's get into all the fun earth stuff we've been working on.
Recyclability
The packaging of our products is no doubt one of the most palpable ways for our customers to see where we're at in terms of sustainability. However, it's not always so black and white, and one option isn't always automatically better than another; there's a lot to consider. To really determine how much of an impact our products are having on the planet, we performed an in-depth life cycle sustainability analysis, which covered aspects like manufacturing to transportation. 
Where do we go from here? Well, now we're working on increasing the total recyclability of our packaging, which means using more recycled content and having less packaging overall, to reduce waste.
And what about a recycling program? We've heard you loud and clear, and we agree! We're working on launching one to close the loop. While we can't spill any details on it just yet, we've got some really exciting stuff in the works.
Reducing Carbon Footprint
Transportation can be one of the biggest factors that determine a product's carbon footprint, and it's especially relevant for KraveBeauty since we ship our products from Korea. We've now switched to more eco-friendly methods, like ocean freight, which has significantly reduced our carbon emissions.
To further reduce carbon emissions, we're purchasing carbon credits for our US shipping to offset the remaining CO2 production from transport. What are carbon credits exactly? They're permits you purchase to help remove greenhouse gases from the air through various environmental and conservation efforts. They essentially work to reduce, or totally neutralize a company's carbon emissions. It's a great way for companies to directly help finance local and national environmental projects. 
Ingredient Sourcing + Safety
When it comes to ingredients, traceability and transparency are especially important to us, so we're working with suppliers and manufacturers to have full visibility of ingredients. Our goal is to be able to trace all the key ingredients of our products in 2021. 
We've also started working with labs to test the biodegradability of our products. Our priority is testing wash off products (like Matcha Hemp Hydrating Cleanser) first to assess any potential eco-toxicity that could affect aquatic life. We'll be exploring more paths for testing the biodegradability of all our products as we continue moving on our sustainability journey.
Advocacy
We want to make our money matter, so we've joined 1% For The Planet, pledging 1% of our yearly sales to support environmental causes, conservation efforts, and renewable energy projects. We've also donated thousands to the Great Barrier Reef Foundation to help preserve our oceans. Projects that actively reduce carbon emissions (like renewable energy and forestry management) are very important to us, and we're continuously looking for more ways to support those causes. 
Sustainability is not only important to our brand as a whole but also for all the people on our small-but-mighty KraveBeauty team. In order for the planet to stay deeply ingrained in every aspect of KraveBeauty, (from manufacturing to marketing) we'll be launching a team-wide sustainability training program in 2021. We'll also be making room on our team for more sustainability specialists as our company continues to grow. 
Our journey is far from complete, but we're proud of how far we've come and we're excited to see where we're headed. Sustainability is an ongoing effort we must continuously strive towards. Acknowledging that we're not perfect is essential to making changes that help us get on the right path. There's always more that can be done and we're always looking for ways to improve. A big part of every journey is learning as you go, so we'll be researching, taking action, and putting our money where our mouth is for as long as we can. And lastly, a reminder for your own journey: We don't need a few people being perfectly sustainable, we need millions of people being imperfectly so.