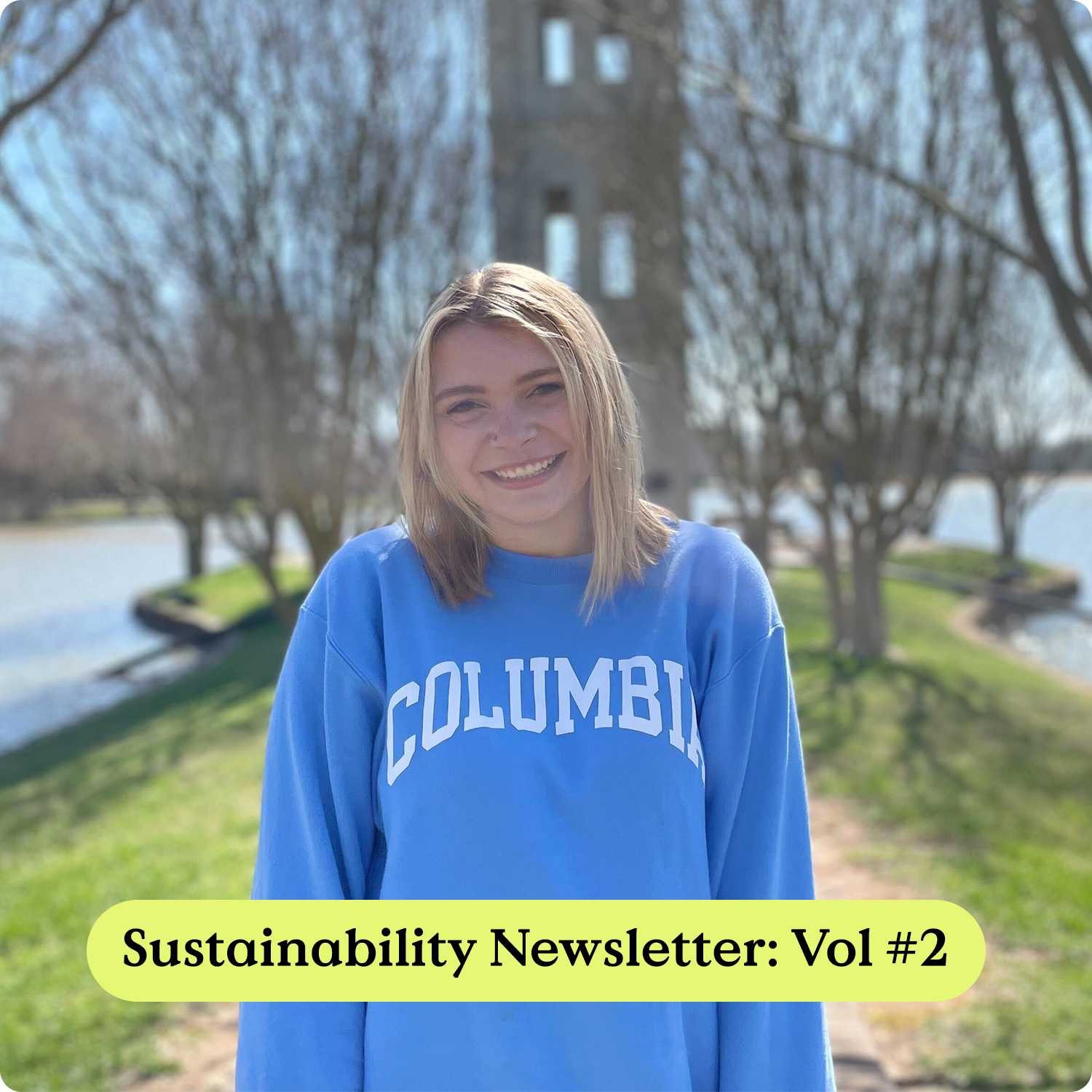 Sustainability 101
Sustainability Newsletter: Vol. 2
A Deep Dive Into Our First-Ever Sustainability Report
On February 10th, one of our long-envisioned goals here at KraveBeauty was accomplished. We released our first ever sustainability report!
Towards the end of this letter, I'll share some of our highlights and the report with you, but first, I want to "pull back the curtain" and tell you about our process for creating our report.
Why did we create this report?
Sustainability reporting is a tool for companies to communicate their environmental, social, and governance goals and actions to consumers.
Creating a sustainability report is important for a business for several reasons, but two of the biggest ones are transparency and accountability. We don't want to just tell you that we value sustainability–we want to show you. We want you to know what our impacts are, where we are making progress, and what goals we have for the future to become better. By outlining our specific goals for the future, we are inviting you, our stakeholders to hold us accountable.
What's the process like?
I want to stress that the report-creation process will look different for every company and organization. While this is becoming more of a goal in the corporate sustainability world, there is no standard or uniform process for drafting a sustainability report. A sustainability report, from our perspective, is meant to be a screenshot of our status with our sustainability journey, and this was really the guiding vision when starting to outline our report.
Structuring the Report
We chose to stick with a structure that would be similar to ones of other brands and easily understandable for our customers. Often, a report has the following sections: CEO Letter, Overview of the business, Stakeholder assessment, Previous year's measurements and achievements, and Future-oriented sustainability goals and commitments
The 4 core areas of our sustainability strategy also helped us structure and outline the report. They are Climate & Energy, Responsible Sourcing, Product Responsibility, and Community & Partnerships. Once we knew that these were the areas to focus on, it was easier to pull data and information to show our progress with each area.
Data pulling
This is probably the hardest part of creating a sustainability report, but it is also the most important. It is hard to manage what you can't measure, so to report on progress, we need to know how we're doing currently. Data can come from many different sources, and pulling and synthesizing it is a whole-team effort. I'll give an example, using our carbon footprint calculation.
To calculate our carbon footprint, which is featured in the report, we used the tools provided by our Climate Neutral Certification. We started by calculating our scope 1, 2, and 3 emissions. There is a lot of data included in these calculations, but some examples are upstream () and downstream () shipping distances, business travel, employee commuting, warehouse electricity, etc. Pulling this data required lots of collaboration between teams, especially Product Development and Operations.

The Report!!
And after all that, we have a report! It's out NOW and you can go see and read for yourself! Here are a few highlights from our journey:
We are Climate Neutral Certified and offset our total carbon footprint of 728 tonnes CO2

-68% reduction in our overall packaging carbon footprint

Product line now uses 40% post-consumer recycled plastic

Switched from air freight or majority ocean freight

69.8% of our total paid partnerships were with LGBTQIA+ & BIPOC creators
Click here to read the report!
We hope you enjoy reading it as much as we enjoyed creating it. Make sure to check your email box and our blog next month for a new letter!
If you have questions or want to chat with me about sustainability, you can reach out to sustainability@kravebeauty.com.
— Nataley
Click here to learn more about our sustainability journey!