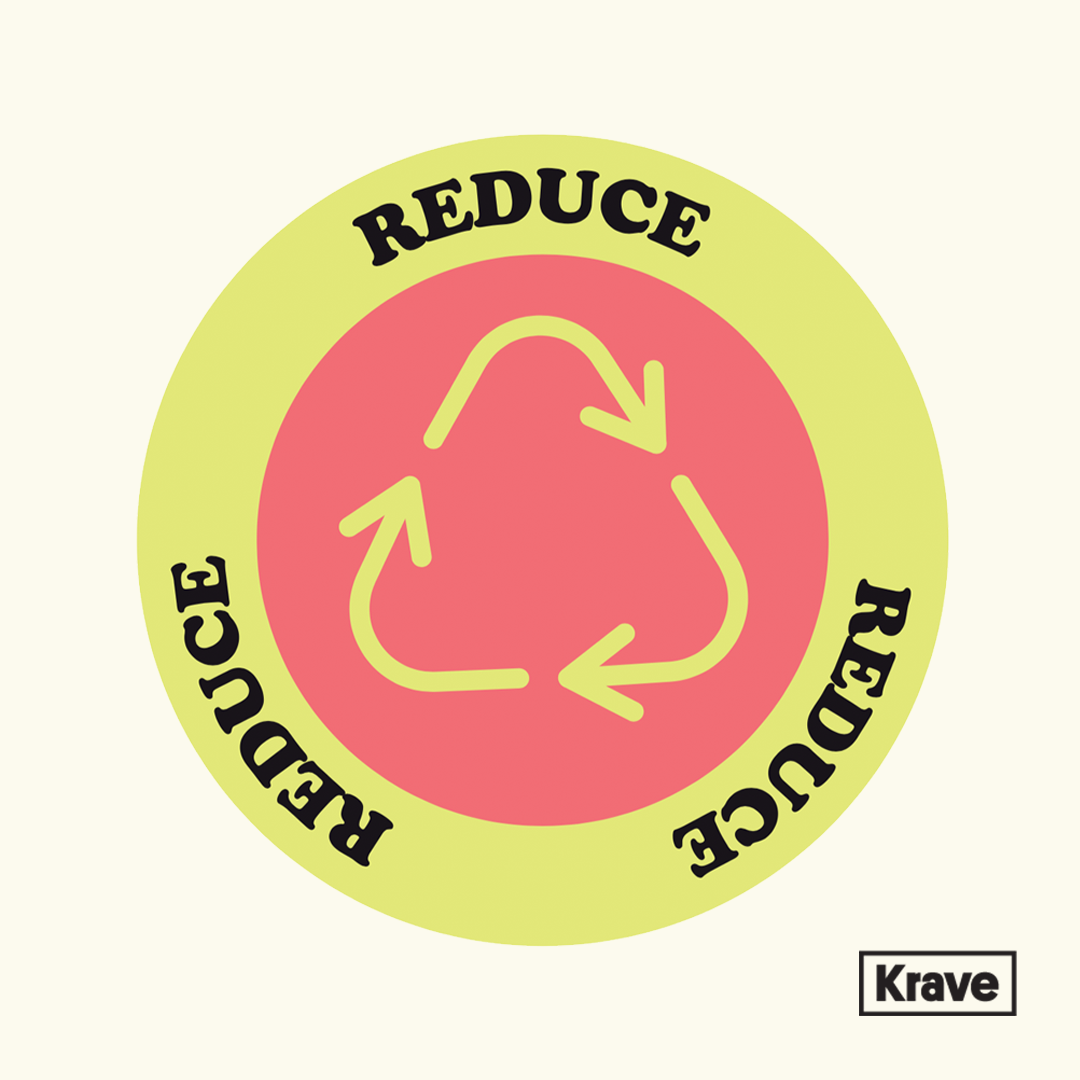 Sustainability 101
Here's How You Can Be Productive on Earth Day
One of our favorite days of the year is almost here -- Earth Day! We get to celebrate and cherish the planet we live on. What's better than that? It's a perfect opportunity to help make the earth a better place. 
Time for a short history lesson: back in 1970, when the first official Earth Day was held, 20 million people joined forces and rallied across the country to take action on issues like air pollution, oil spills, and wildlife destruction. Skip to 50 years later, and Earth Day is now observed by more than 190 countries and over 1 billion people participate in it each year. It's united the world to take part in climate action, which is pretty rad if you ask us! 
We believe Earth Day is a good time to check in on where you're being sustainable, and where you could maybe use a little work, because it's always important to hold yourself accountable! Normally, we'd encourage people to go out and volunteer for park/beach cleanups or planting trees. However, given the current circumstances, it might feel a bit difficult to make a difference, so we've come up with some ways to be productive on Earth Day (even from the comfort of your own home). 
Talk to your representatives about climate change. Check out this

post

on how to get started!

Try swapping out single-use items around your house (like paper plates, plastic silverware, ziplock baggies,etc.) and replacing them with reusable alternatives.

Donate to a high impact charity! Here's a

list

of ones we think are extra great. 

Switch from single-use plastic water bottles to either a reusable water bottle or getting a water filter for your home.

Plant or donate a tree through

Canopy Project

. 

Join a farm share to support local farmers and get fresh produce! Check out

LocalHarvest

to find one near you.

Look into composting your food waste. There's lot of organizations that offer composting services if you can't compost yourself.

Reduce your meat consumption to lower your carbon footprint—try going vegetarian for one day of the week (or more!) or cutting out red meat from your diet. 

Switch to energy-efficient LED light bulbs. This helps save the planet and reduces the cost of your electricity bill. Win-win. 
And there are so many more ways to make a difference! Adjusting certain lifestyle habits to reduce your carbon footprint makes a big difference over time, especially if everyone does their part. We believe that everyone helping out in a bunch of little ways makes the biggest change. Make your voice heard and take action.
If you have any other ways to help out the planet on Earth Day, please share in the comments below! The more ways we can help out, the more of a difference we'll make. 
And if you're interested in what we're doing at KraveBeauty to help out, check out our Sustainability Journey and Product Development Philosophy.