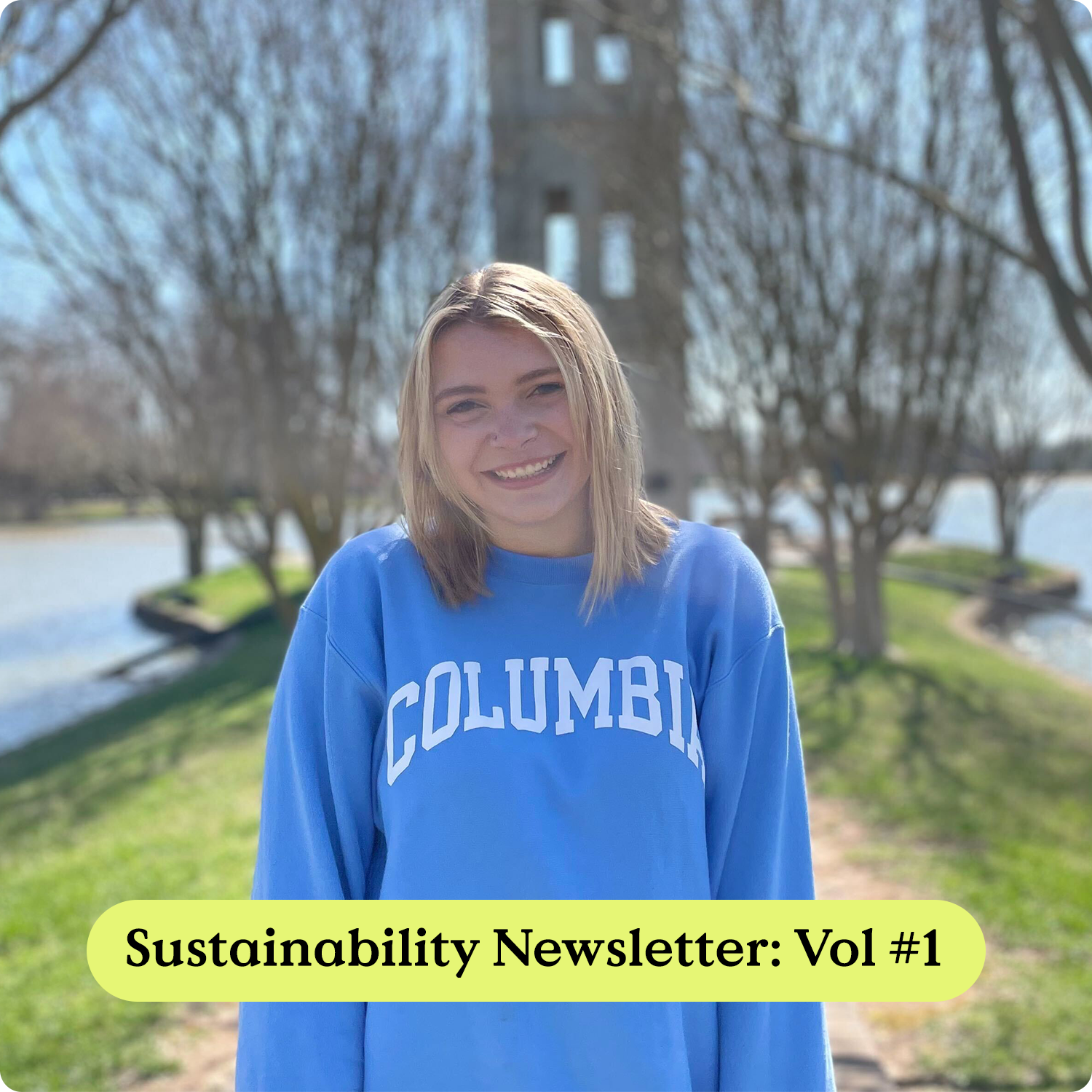 Sustainability 101
Sustainability Newsletter: Vol. 1
A Little About Me
My background is in Sustainability Science, and I'm currently pursuing my master's in Sustainability Management. I'm from Tennessee (shout-out), but call NYC home now. Outside of work and school, I love thrifting, yoga, walking around with a coffee (It IS a hobby), and buying non-fiction books I'll only read half of.
As the Sustainability Associate at KraveBeauty, my role is to help build and scale our sustainability strategy and initiatives. In future newsletters, I hope to explain my role deeper and give you a no BS insight on my experiences as a sustainability practitioner.
What I Want You to Understand about Sustainability
First and foremost, I want you to know that talking about sustainability is nuanced, difficult, and confusing. Sustainability is a term that is thrown around a lot these days and has many different definitions, depending on who is discussing it. Here are some important things I want you to know.
Everything that you or we do has an impact–whether environmentally, socially, or both. Growing food, wearing clothing, scrolling the internet, producing products–no matter what it is, it takes resources and energy.
We're putting unbearable pressure on the earth.

 

Our society is consuming resources faster than they can be replenished, and we live on a planet with finite resources. Mostly due to fossil fuel burning, we are seeing an overall increase in global average temperatures, and as a result, our planet has never been hotter (aka global warming). The warming changes global weather patterns and natural cycles, which is resulting in significant ecosystem and climate changes.
Sustainability isn't just about the environment–it also includes social issues.

 

There are three main aspects to sustainability–the economy, society, and the environment. Sustainability recognizes the intersection of these systems and that both society and the economy are dependent on the environment to function.
A "sustainable business" is an oxymoron.

 

As a business that creates products, you'll always use resources and have negative and positive environmental and social impacts. This is why we emphasize that sustainability isn't our "end goal" but that it's a commitment and a journey. On this journey, we value progress over perfection. No matter the decision, there are always trade-offs, and I don't want to shy away from the fact that we might make mistakes along the way. Even so, it's more important for us all to be practicing sustainability imperfectly than one person doing it perfectly (if there even is such a thing!).
Solutions are out there and already happening.

 

This is something that I will go into further in future letters, but for now, know that there are many glimmers of hope!
So there you have it! Those are some key things I want you to know about sustainability and topics I hope to dive deeper into with this newsletter. I hope you are excited to learn more about sustainability, my role, and our sustainability initiatives at KraveBeauty! Make sure to check your email box or our blog every month for a new letter.
If you have questions or want to chat with me about sustainability, you can reach out to sustainability@kravebeauty.com.
— Nataley
In the meantime, click here to learn more about our sustainability journey!