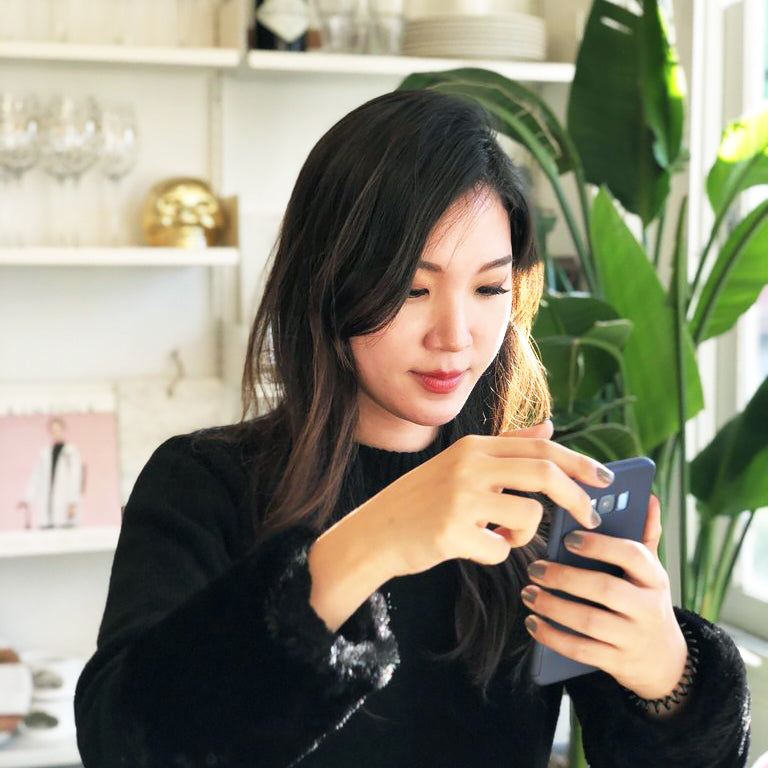 KraveBeauty 101
A New Years Love Letter
I love the new years. Not because I can have a clean slate to renew myself but because it serves us an opportunity to reflect, look back which can be extremely insightful. 2017 was different from other years in so many ways. It was a year of truly identifying my purpose as a content creator and as a creator of this brand, KraveBeauty. And in the new years, I will keep sticking to the purpose of why I started KraveBeauty in the first place, which is to encourage you to communicate with your skin and find fun in self-care. 

In January 1st, I found myself feeling a bit annoyed at myself for not being excited about setting goals and resolutions for the year. But soon I realized that I'm not much of a new years resolution person because I have no intention to renew myself but to evolve from where I am right now. I acknowledge the fact that the willpower always depletes while the WHY power is what sustains you to be on track. So now I define my purpose of the year and choose intentions, choose feelings I want to feel more of, and choose words I want to magnify in my life.

This is what I wish to cultivate more of this coming year.
Intentional
I want to create a clear intention before I do anything. I don't want to develop products for the sake of adding another in our product portfolio. I don't want to create contents for the sake of uploading. I want to be clear in the purpose and meaning of whatever I create and be more mindful of my actions.

Nurture
2018 is not a year of hustling. It's the year of taking the time to pause and making the space to nurture. I love the word 'nurture' because it isn't all about 'growth'. It requires your love, care and intention to nurture something and grow it into something really special. So I want to take this year to invest in nurturing the relationships, content, and business.

Openness
The past two years taught me to embrace my vulnerability and accept myself as who I am. And I want to make this year to be more open and honest about this side of me. I want to be able to talk about my struggles without the fear of being judged. With that being said, I hope to vlog and write more about my personal life :)
What's your theme for 2018?