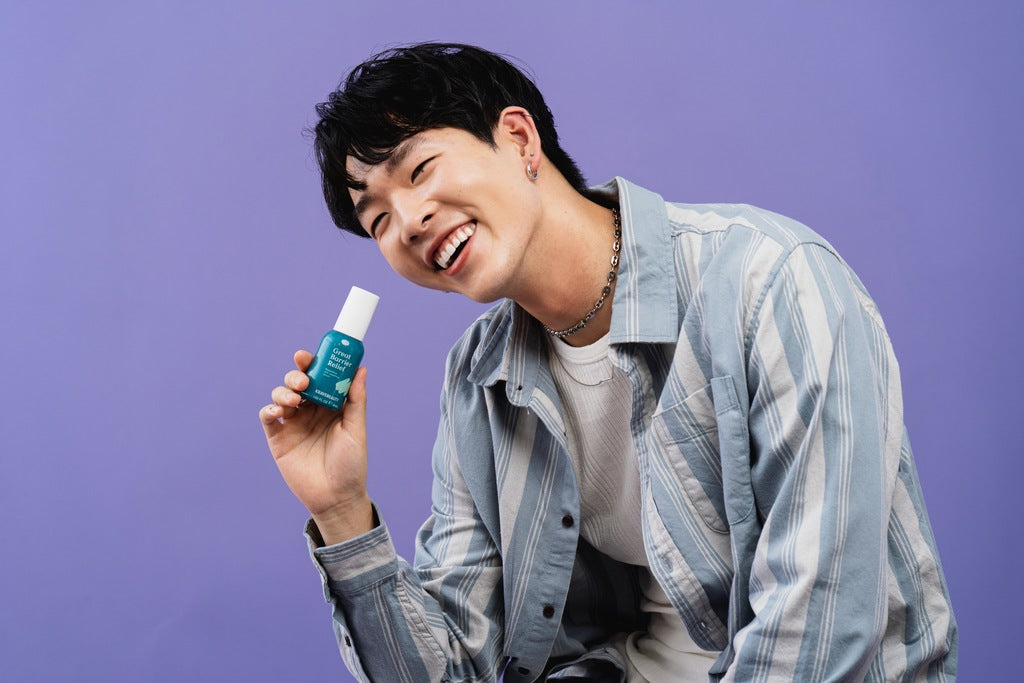 KraveBeauty 101
7 Different Ways to Use Great Barrier Relief
With
Great Barrier Relief
, a little goes a long way. One pump of this serum can help soothe signs of sensitivity, clear breakouts, and strengthen our skin barrier. With that in mind, we wondered, "What else can GBR be used for?" and we have the answers for you!
1. DIY Lip Scrub
For soft, kissable lips, mix a pinch of sugar with a pump of
Great Barrier Relief
. Gently massage this mixture to remove dead skin, wipe it off, then apply your favorite lip balm.
2. GBR Sleeping Mask
Nighttime isn't just for you to press reset, it's also the time when your skin goes into repair mode. Applying a thick layer of
Great Barrier Relief
as a sleeping mask over your moisturizer can provide intense hydration and help with overnight recovery.
3. Cuticle "Oil"
This hack is for the people who enjoy getting a mani.
Great Barrier Relief's
nourishing formula can hydrate and soften dry cuticles! Apply a small amount onto your fingertips and gently massage it into your cuticles for healthier-looking nails. And if you're getting a gel mani, follow this step up with
Beet The Sun
to protect your hands from the UV lamp.
4. Intensive Hand Cream
If you have dry, overworked hands,
Great Barrier Relief
can be used as an intensive hand cream. Apply a pump or two to clean hands, focusing on dry areas, and massage until fully absorbed. You can take this a step further by applying the slugging technique and layering an occlusive moisturizer or balm on top to seal in moisture.
5. Anti-Itch Spot Treatment
Dealing with pesky bug bites that you can't seem to stop scratching? Give yourself a break and instead apply
Great Barrier Relief
to those areas. It'll help calm down any redness or inflammation and aid in the healing process thanks to its blend of nourishing oils and niacinamide.
6. Body Moisturizer + GBody
We're going to keep extending the benefits of GBR beyond our faces. If you have rough areas on your body like your elbows or knees, apply some
Great Barrier Relief
to those spots. Then follow up with a layer of
Great Body Relief
to deeply hydrate body skin and seal in moisture without any greasiness.
7. Post Shave Treatment
Accelerate healing for irritated skin after shaving by applying
Great Barrier Relief
to these areas. Depending on where you're experiencing razor burn or bumps, we definitely recommend consulting with your doctor or dermatologist first before applying any product on freshly shaved skin.
If you use any of these hacks, let us know how it goes and we hope you make use of your bottle of
Great Barrier Relief
to the max!