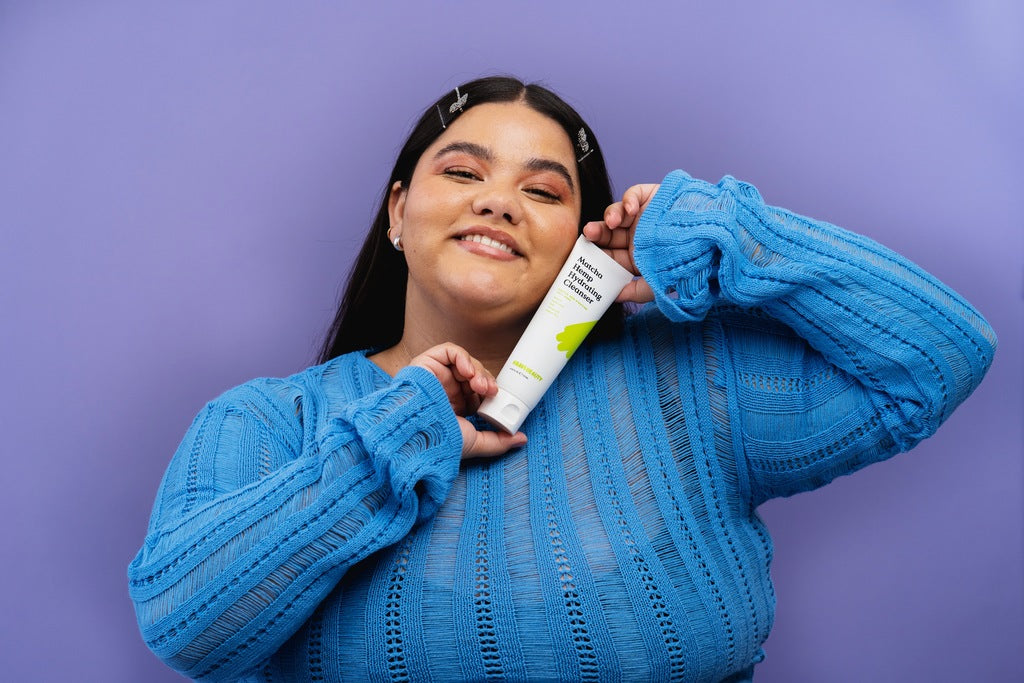 KraveBeauty 101
An Update on Matcha Hemp Hydrating Cleanser's Packaging
We know y'all love Matcha Hemp Hydrating Cleanser, so we're not touching the formula, trust. However, the packaging is seeing better, more sustainable days ahead!
So what's changed?
Originally, the tube of our cleanser was made out of 50% PCR (aka Post-Consumer Recycled) and CoEx (a mix of 3 different plastics — LDPE, PCR HDPE, and EVOH).
Now, the tube is 90% PCR which helps reduce the need for virgin materials like petroleum-based plastics. With this update, we're conserving natural resources, reducing energy consumption, and lowering greenhouse gas emissions that usually come with the production of new packaging. PCR packaging also helps reduce the amount of waste generated and supports a circular economy by pressing reset on materials that would have been thrown away.
Why did we make this change?
Well, we're always looking to improve our products as we try to recognize the effects of the beauty industry on our planet. We want to look and feel good, but not at the expense of Mother Earth, you know?
How do I recycle Matcha Hemp Hydrating Cleanser now?
As for how to properly dispose our updated tube, you're still able to dispose of PCR packaging through recycling as many recycling programs accept PCR materials and incorporate them into the recycling process. However, we always recommend checking in with your local recycling facility to see if it's accepted and how it should be sorted. You can check out our Recycling Guide for instructions on how to recycle our products and resources to help you better understand your area's recycling guidelines.
Want to learn more about our sustainability journey? Learn more about it here!