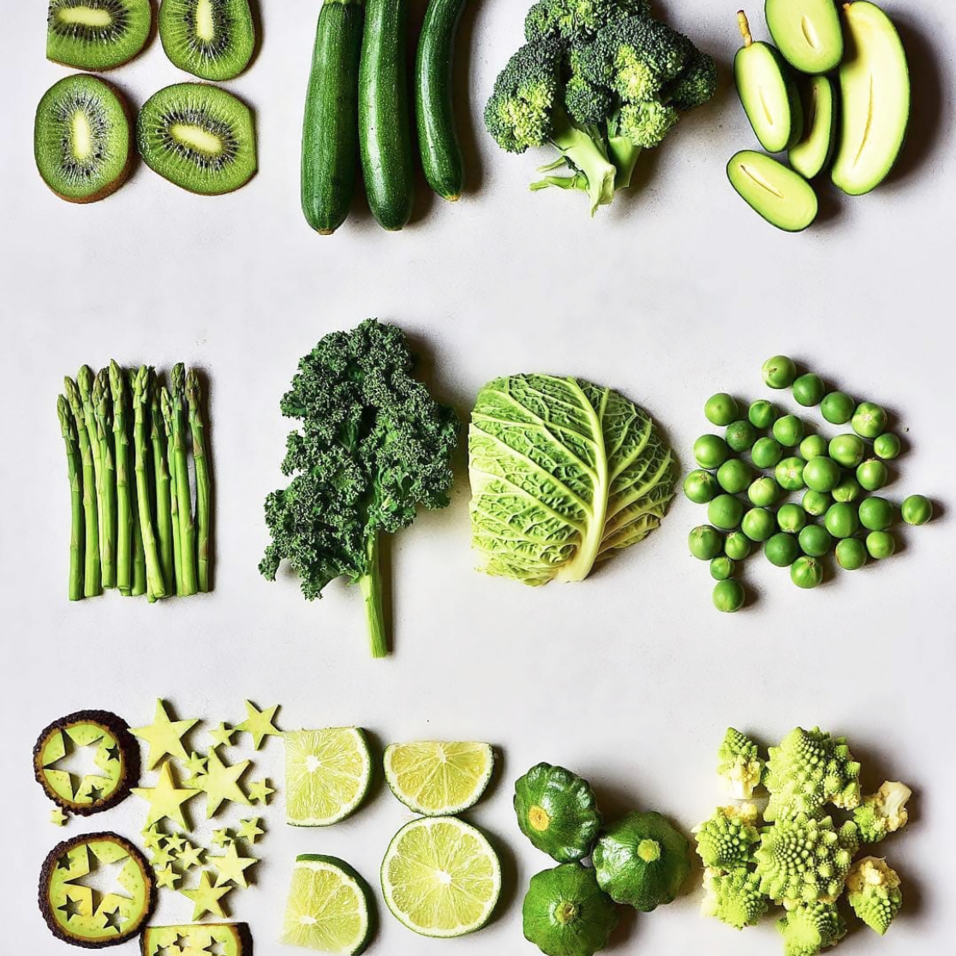 KraveBeauty 101
Intuitive Eating and Intuitive Skincare
image courtesy of @alphafoodie
We live in an age where we are forced to absorb more information than we can handle. It's so easy for us to get distracted by a trendy diet that's supposed to make us look like the Kardashians or a new skincare product that promises baby soft skin, but the worst part is, WE WANT TO TRY THEM ALL. 

I've tried and failed at dieting more times than I can count. I started researching the health benefits of all different kinds of diet, like ketogenic, paleo, atkins, raw food, celebrity diets etc. and became OBSESSED.

Each diet makes their outcome sound amazing while simultaneously making you feel like you've been doing everything wrong your entire life. Before I knew it, I was counting every calorie, restricting myself, and stressing out every time I had to eat.

I started this diet because I just want to feel good about myself. But it didn't take long before I started losing that feel-good factor and was left with is overwhelming disappointment and self-hate. After failing so many times and returning to point zero, I knew something had to change.

I dropped my obsession with calories and started to listen to my body instead. Eat when I'm hungry. Stop when I'm full. Stop labeling and categorizing foods as "good" or "bad". Eat what I want, when I want.

In addition to a healthy dose of exercise, I dropped more than 22 pounds. This jumpstarted my much healthier relationship with food. I realized that food was not the enemy, but a friend that nourished my body. Paying attention to those little cravings completely changed my perspective of what I was putting in my body.
image courtesy of @beawuty

So why am I talking to you about this on a skincare blog? Because that is the exact same thing that is happening with us and our skincare products. We put our skin through constant abuse with aggressive skincare habits while feeding it way more than it needs.

The core mission of our brand is to teach you to pay attention and listen to your skin, the signs are there but we've learned to ignore them because we don't know how to recognize them. We've been conditioned to listen to what skincare brands advise rather than the inflamed red spots that developed on our cheek this morning.

Skincare should be done intuitively and whether you realize it or not, YOU are the expert of your own skin and body.


Now you're probably wondering, HOW THE HELL DO I LISTEN TO MY SKIN WHEN IT DOESN'T TALK BACK TO ME?!

If your current cleanser dries out your skin, switch. If your skin seems dull and congested, skip makeup and add a gentle exfoliant. If your skin is red and sensitive, stop everything and give it a break. If you're working long hours in a stressful environment, add some antioxidant oils to nourish it. If your acne constantly forms in the same spot, investigate internally...so on and so forth!

So let's drop the obsession of settling into a perfect "routine". Instead, be flexible with the products you use according to your skin's needs each night. The resiliency of your skin fluctuates tremendously depending on your hormones, stress levels, and tons of other factors as well, so let's not ignore that. Add more when your skin is more receptive, subtract when it isn't.

Feed what your skin craves.


- Liah xx
Want to know how healthy eating can also give you healthy skin? Read on here.