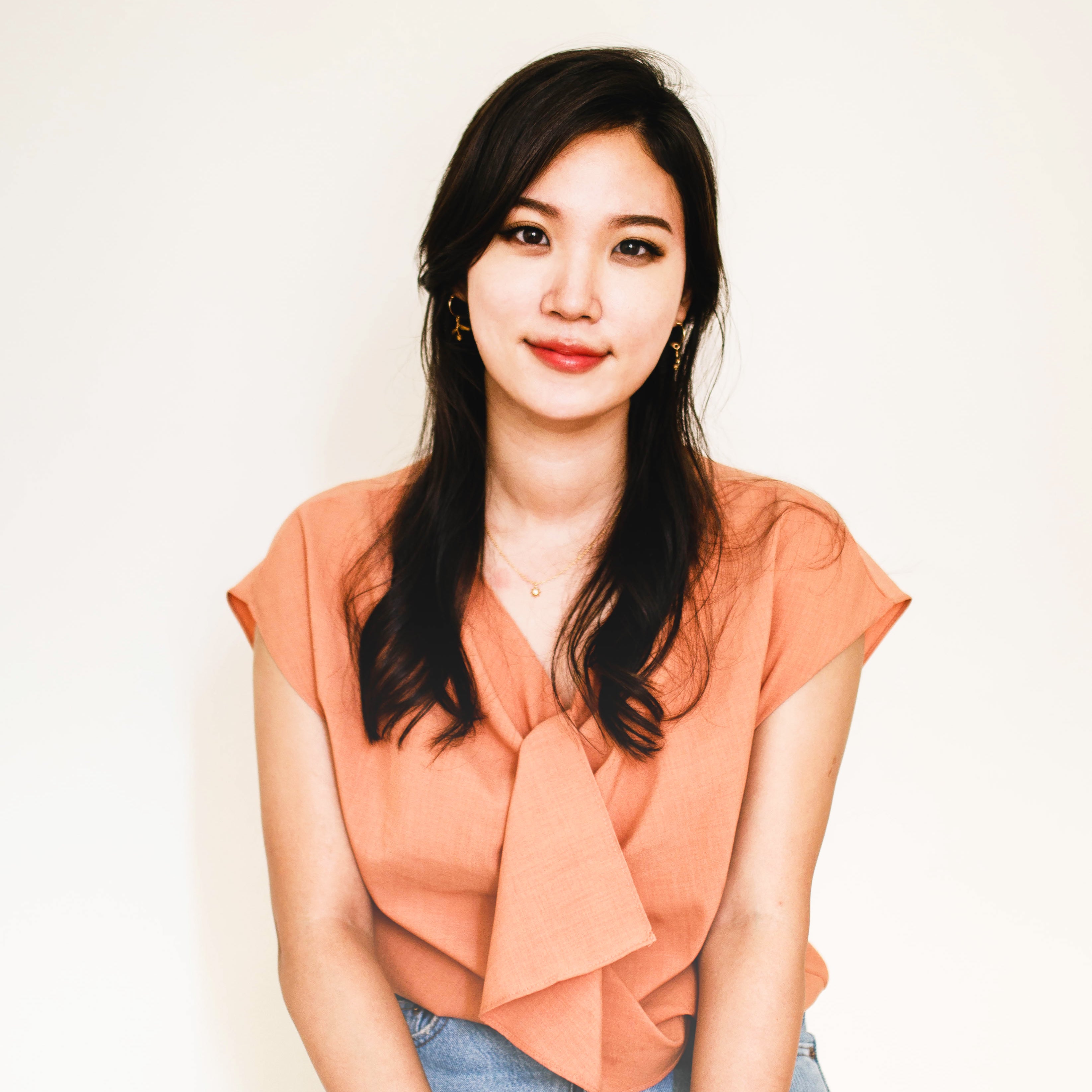 KraveBeauty 101
#PressReset Diaries: Liah Yoo, Founder of KraveBeauty
Many of you already know Liah. She is our founder, CEO, and our personal favorite skincare guru on YouTube. Her unconventional acne-fighting tips have helped hundreds of men and women around the world truly get in tune with their skin by encouraging them to take all the 'should do's' and 'shouldn't do's' of the beauty industry with a grain of salt.

Occupation: Youtuber & Founder of KraveBeauty
Location: New York City & Seoul
Age: 29
Skin Type or Concerns: Maintaining balanced skin
Life Motto: "Just do it"
Fun Fact: I can absorb anyone's accent like a sponge

"Heyo, it's Liah! Today we're going to sit down and talk all things skincare. I'm excited to take you through my skin journey and talk to you about what inspired me to start KraveBeauty. And I'll take you though my favorite products as a bonus ;)"

My Battle with Acne | Let's start from the beginning
"I battled with acne for over half a decade and I tried everything. I applied heaps of Benzoyl peroxide, used drying products, took antibiotics, tried invasive treatments, and made sure my skin was squeaky clean at all times. And as you might have guessed, my skin took a huge toll because of it. Not only was my acne not cured, but I was also suffering from greasiness, mild rosacea, chronic inflammation, and sensitized and reactive skin. I was shoving products into my skin that it didn't need, that it didn't crave, and at one point I was using more than 12 products in a single routine! But I was desperate and every product seemed to promise a new solution. My skin was tortured and screaming at me to CHILL OUT…to press reset and just listen to it.

From then on, I began to research a lot about the actual biology of our skin and soon realized how misleading the beauty industry could be. A lot of beauty brands position themselves on the notion of "fixing" your skincare problems with products and, therefore, sell you on this "miracle" cream that is the solution. But the truth is: our skin is a lot smarter than we think and products should support your skin's natural function. When your skin is functioning like it naturally is trained to do, your skin will be at its best.
This simple realization encouraged me to #PressReset and simplify my skincare routine. I tried to converse with my skin and identify what it was craving in order to only feed it products that it needed. Without relying on harsh treatments and unnecessary products, my skin turned around 180 degrees. This inspired me to start KraveBeauty. That's why me and the team here are such huge advocates of purposeful skincare and the message of #PressReset! I truly believe that skincare should be easy and intuitive. It really isn't as complicated as you might think!"

Skincare Products I Can't Live Without
"All KraveBeauty products, of course. I strongly stand by each product and how they work with your skin, not against it! Besides those, I would have to thank tamanu oil, rosehip seed oil, hemp seed oil and squalane oil for really helping my skin live its best life."

My Current Skincare Routine
"My skincare regimen changes nearly every day. As a product developer and a beauty YouTuber, I'm sort of fated to try new products each week! But if I have to list a solid routine that protects my skin from TEWL in this harsh winter, it would be this!
Cleanse with Farmacy's Green Clean Balm if I'm wearing makeup. If I'm not, I gently wash my face with the KraveBeauty Matcha Hemp Hydrating Cleanser.

Depending on how dry/dehydrated my skin feels, I'll add a layer of the Laneige Cream Skin Refiner. It really adds long-lasting hydration better than any other toners I've tried.

Then I'll seal in everything with Mamonde's Ceramide Light Cream.

And I never leave my house without a solid layer of sun protection. KraveBeauty's The Beet Shield/Beet The Sun SPF 50+ PA++++ is my absolute bae.

At night if my skin feels extra parched, I add a drop of rosehip seed oil or other facial oils into my moisturizer."

What #PressReset Means to Me
"A clean slate, a fresh start, a new opportunity that's totally in your control."


Favorite Self-Care Rituals | How I #PressReset Beyond Beauty
"I treat making time for myself like any other appointment. One hour after I wake up and one hour before I go to bed is the time when I press reset on my entire day. I meditate, read, go to the gym, drink coffee or tea, and recently I've been making time to pause and reflect - on the day and myself. I think a lot of people have gotten used to constantly being online; endlessly scrolling through Instagram and Facebook. We consume so much media and information throughout the day that our brain is just wired to digest, digest, digest without really letting our brains take a breath and THINK.
To get out of that state of information overload, I've been trying to exercise my brain power by blocking 30 minutes to an hour to just think and organize my headspace. It's been a time that I have to really sit with myself and confront my thoughts and feelings. It wasn't easy at first but it's been one of the best practices to become more self-aware and a really great practice overall that I think everyone can benefit from. Sometimes you catch negative self-talk that may have been subconsciously limiting yourself. Just acknowledge it and rewire it once you spot it :) Your brain is always eavesdropping on how you talk to yourself and that can definitely dictate your actions. So if you have a cluttered mind, #PressReset, and take some time for yourself. If it's hard to just get into your head, brain-dumping on paper helps."


What I've Been Loving  
"EM Cosmetics' Truegloss in Moroccan Sunset. It's just a lip gloss that does it all! It's a long-lasting lip gloss that has a fairly thin consistency. It's not overly glossy and it stains your lips too, like a lip tint."

"This is Marketing by Seth Godin. I love Seth Godin and I really learned a lot from his talks and books so I was excited when he released a new book. He's truly extraordinary when it comes to marketing."

"I visited Australia and went strawberry-picking and cherry-picking for the first time ever! The Cape Schank Lighthouse Reserve was beautiful with a stunning ocean view."
Want to learn more about Liah? Follow her on social media:
Instagram: @liahyoo
Youtube: @liahyoo


#PressReset Diaries is a monthly series on KraveBeauty's blog that spills the tea on the all too real skincare journeys of members in our community. Tune in to learn about their experiences, routines, and what #PressReset means to them.