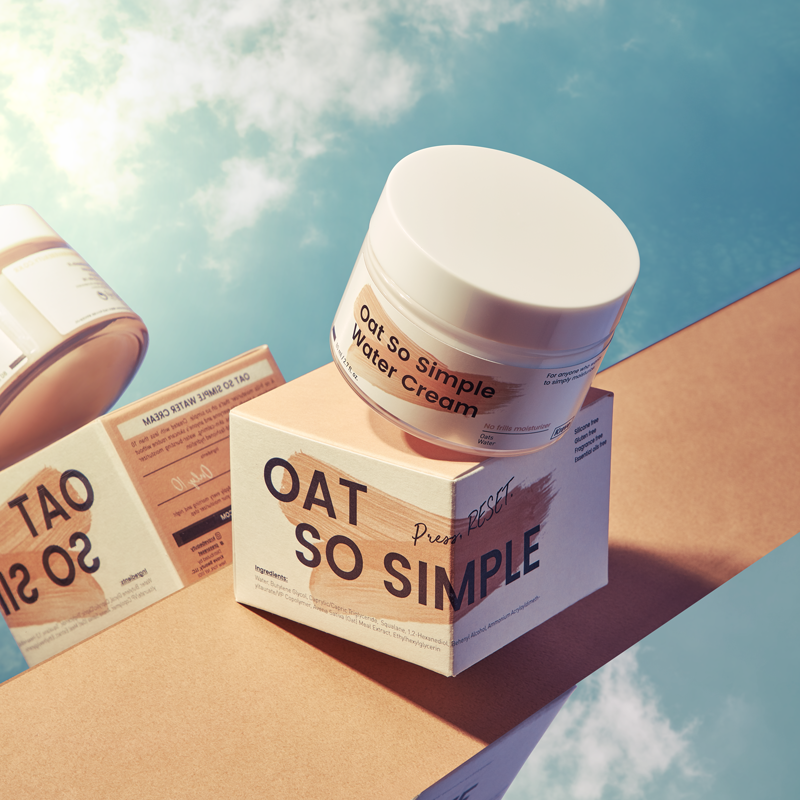 KraveBeauty 101
How It All Started: Oat So Simple Water Cream Origin Story
When we were creating Oat So Simple Water Cream, we asked for your "ideal dream moisturizer," and received 2,364 very specific, very different entries. Even though there were some commonalities in what you dreamed up, there was no singular answer. And, of course, because you are all so unique and so are your skin cravings.

That was over two years ago, and we quickly realized that moisturizers may possibly be the single most un-universal product category out there. Everyone seems to have a different preference in texture, finish, ingredients, as well as, concern regarding if their products were safe for their skin concerns. A lot of: 
… well, we made ours safe for all of the above — because your skin's health and safety are key.
However, at one point in the development stage of
Oat So Simple Water Cream
, our founder (and product development lead), Liah Yoo, was staring at a list of nearly 70 potential ingredients that would hopefully satisfy 2,364 unique individual's cravings. That's right — 70! You can't fit 70 ingredients on a 2 x 3 box - it would just be a design nightmare, much less in a single moisturizer. 
That's when we knew we had to #PressReset. We knew a moisturizer that tried to please everyone, would ultimately please no one, so we went back to the basics.

What a moisturizer at its core should do and what Oat So Simple Water Cream can do for you is: (1) simply moisturize and (2) do no harm to your skin. These are the basics, our basics, and our day-one promise to you. We're not gonna say this moisturizer is going to fix all of your problems, but it does solve one really well: quelling all your worries, so you can simply moisturize and thrive.

We took the less is more approach with this one, and when every other product out there seems to be adding fancy ingredients on top of fancy ingredients on top of trends, we went in the opposite direction. We stripped it down to the basics, down to less than 10 ingredients, so that there was no potential allergens or irritants and so there would be no question who it was for. We kissed goodbye to the frills, and just left the oats 😉.
But, of course, we're not saying that this is going to be the perfect moisturizer for everyone. It's a moisturizer created to simply moisturize, with no frills, and will always stand as something anyone can comfortably use at any time. If you're in the market for something wild with all the bells and whistles and tricks, that's not Oat So Simple Water Cream — clearly. But if you're looking for something reliable, safe for your skin, and liberating in the sense that you can finally just take charge of your routine, then you've got something simply mighty coming your way!

Trust Oat So SImple for some good old fashioned hydration and use it as you please — on its own, layered for some extra moisture, or as a base to mix in your favorite oils, serums or actives when your skin is craving them. 
We wanted Oat So Simple Cream to be able to comfortably fit into all those 2,364 routines and many, many more. So if this is the moisturizer that your skin is truly craving, we can't wait for you to try it.