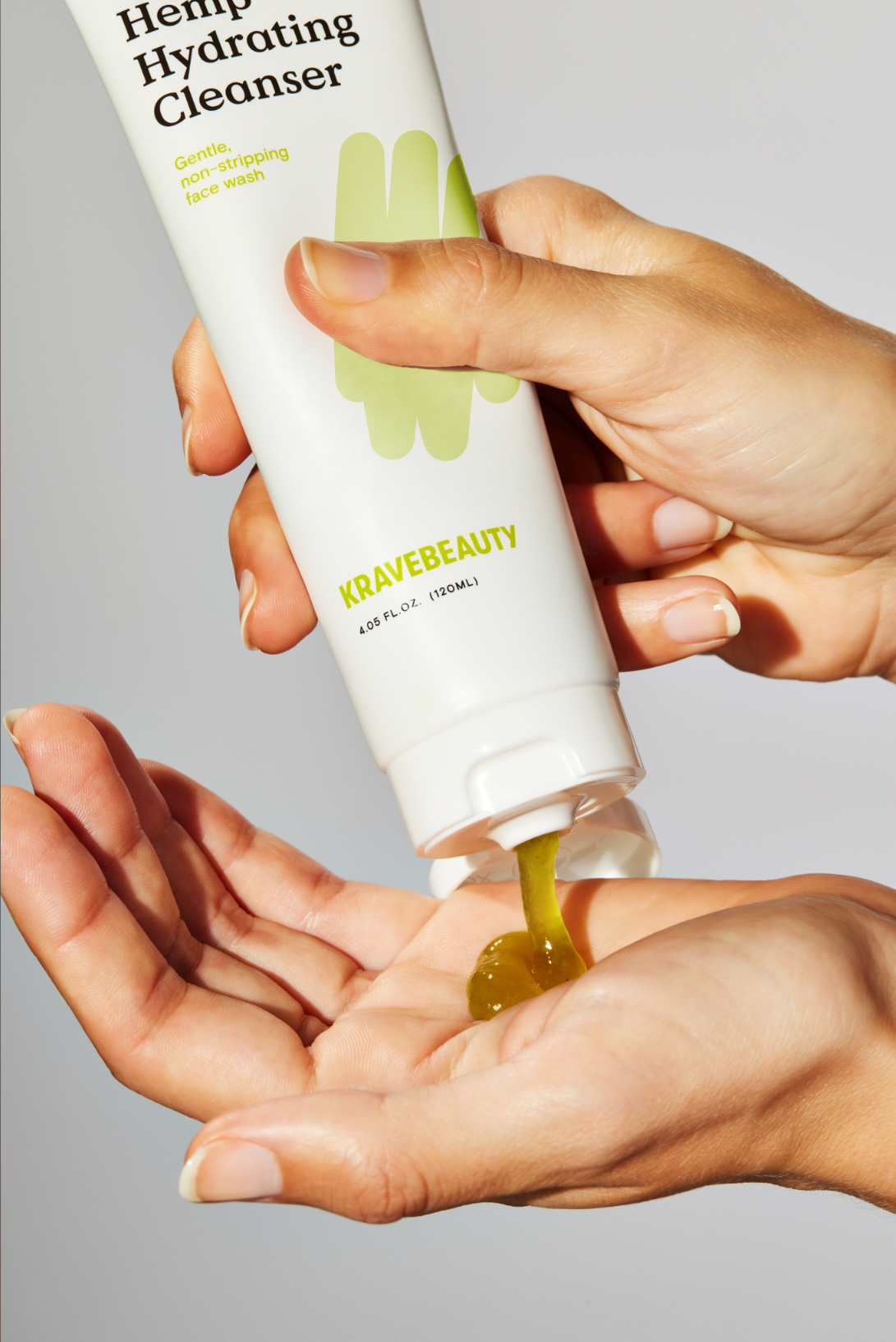 KraveBeauty 101
Why did Matcha Hemp Hydrating Cleanser change?
So, we reformulated Matcha Hemp Hydrating Cleanser. You may be wondering… why?

As a brand that's committed to only launching products we feel are truly missing from the beauty space, our goal is to consistently improve rather than produce. We don't want to put unnecessary products out into the world, so we want to make sure that the products we're selling are the very best they can be!

That's why Matcha Hemp Hydrating Cleanser just got a glow up. The gentle cleanser is one of three products in our Core Series. We believe a cleanser, moisturizer, and sunscreen are the only products that are needed in a skincare routine and will never add more products to that category (sunscreen coming soon 😉). That gives us the opportunity to continuously update and improve your favorite products so you get the best possible formula available!

What's different about the new Matcha Hemp Hydrating Cleanser formula?

It went from 34 ingredients to 24 ingredients.
Not only did we simplify the ingredient list, we were able to remove sweet almond oil so the cleanser is suitable for those with nut allergies!
More matcha = more soothing benefits.
We added matcha leaf extract to the existing matcha leaf water and matcha powder for even more delicious matcha benefits. Since matcha naturally has potent antioxidant properties, this means even more soothing benefits and hydrating properties to support a healthy skin barrier.

Silkier & smoother texture.
The updated formula is just as effective, non-stripping, and gentle on sensitive skin but is now even silkier for a luxury application. In fact, 85% of respondents testing the cleanser prefer the new formulation over the original and 92% say they would purchase it.

We're so excited to have our new and improved Matcha Hemp Hydrating Cleanser out in the world, and we hope you love it too!

Questions? Please reach out to us at hello@kravebeauty.com – we're happy to chat!