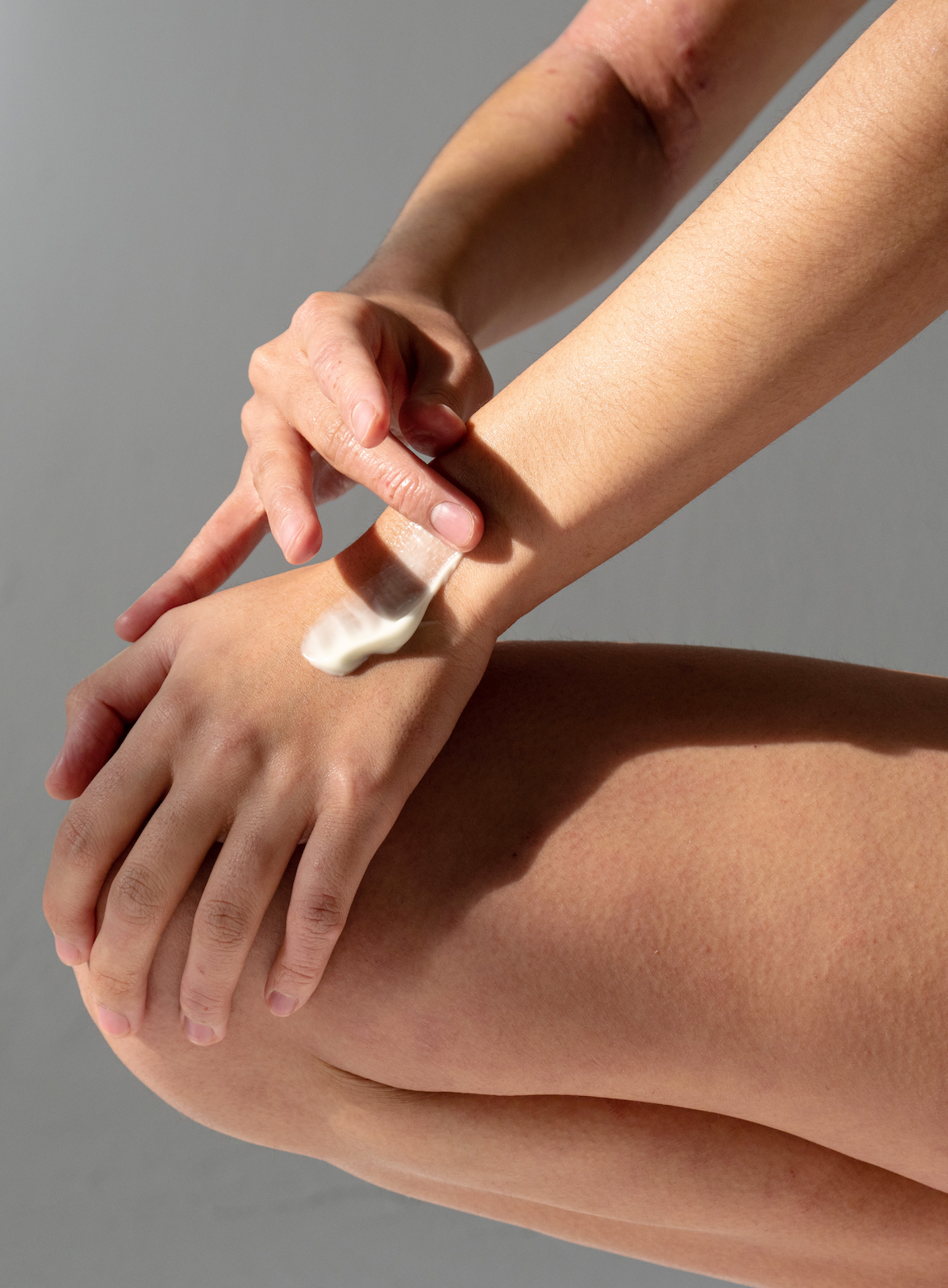 KraveBeauty 101
How to Achieve A Streak-Free Self Tan
We all know that sunbathing isn't good for the skin, but it's hard to turn down a sunkissed glow. 
So, you've found yourself with a bottle of self-tan mousse, a pile of questions, and haunting memories of the streaks from failed self-tan experiments gone by (#relatable).
Lucky for you, the secret to a natural looking self-tan can be summed up in one word:
Hydration.
You see, the skin barrier is one of the most important features of the human body. Often referred to as the "brick wall," it's the outermost layer of your skin and essentially helps you stay alive by keeping external stressors out. Plus, if it didn't exist, the water in your body would escape and you would be completely dehydrated. That's why it's essential to keep the skin barrier happy and hydrated. And that's why the key to a natural looking tan is body lotion before AND after you apply. Let's break it down. 
Before you even think about applying moisturizer, give your body a good exfoliation in the shower. Coffee scrub, sugar scrub, loofah – the choice is yours. This will gently buff away any dry, dead skin cells for a smooth self tan application. 
Now that you've exfoliated, it's time for our favorite part: moisturizer. Slather Great Body Relief all over your body, really focusing on dry areas as well as the crooks & nannies where things tend to go astray (armpits, knees, ankles, hands, etc.). It's crucial to moisturize these areas, otherwise the self tan will get stuck in the folds and cracks of your skin and look darker in these areas. 
With ingredients like tamanu oil and essential ceramides, Great Body Relief works as the "adhesive" that helps hold your barrier together and seals in moisture.The best part? It immediately soaks into the skin, meaning you won't have to wait 2 hours before applying your self tan. 
Now that your skin is thoroughly prepped, it's tanning time! Follow the instructions on your specific tanning product, let the tan set and rinse off the remaining residue. 
Last but not least, finish your routine with a full coat of body lotion. You want to avoid using any exfoliating products or lotions containing ingredients that will fade the tan, and opt for something deeply hydrating that works to nourish the skin like our trusty Great Body Relief to extend the life of your faux glow.