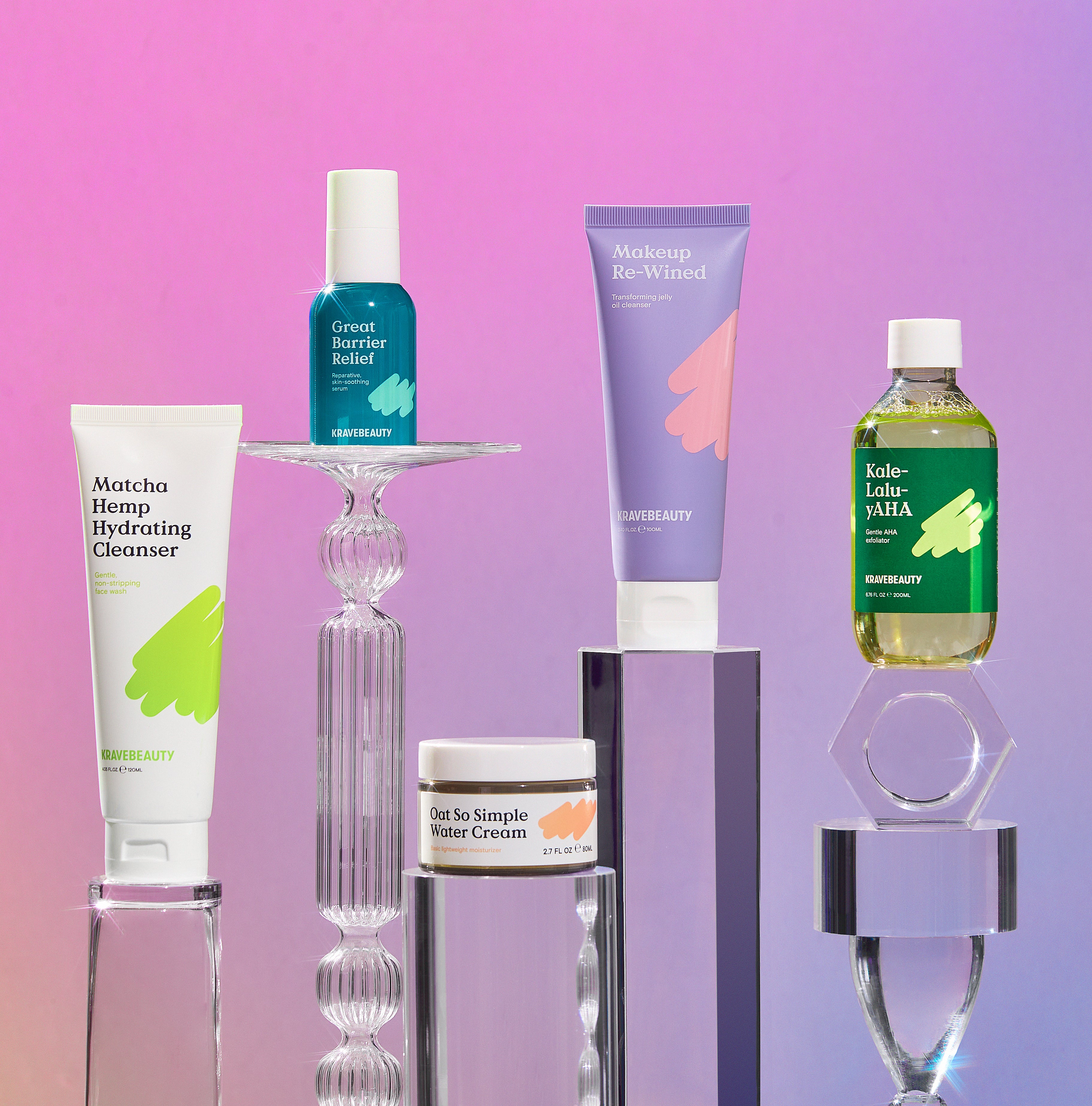 KraveBeauty 101
What We're Doing for Black Friday & Cyber Monday
Black Friday and Cyber Monday are two very commercialized holidays and for a brand that preaches how we should "Slow Down Skincare", it doesn't seem fitting to participate in these promotional activities. 
Our thoughts and take on BFCM
As you all know, we rarely do sales. We keep prices low by staying direct-to-consumer so as to avoid high retailer commissions. We stay as lean and nimble with our overhead cost so we can avoid markups on our prices. We price our products so that they're economically accessible to all of our customers.  
As a brand, it is very difficult for KraveBeauty to participate in promotions like Black Friday or Cyber Monday. These sales promote hyper-consumerism and create the urgency for folks to buy things they don't actually need!
Despite our own internal dilemma, we have participated in BFCM for the past 4 years. Knowing the demographic we serve, we also wanted our brand to be economically inclusive! To some people, we acknowledge that this may be the only time you can purchase our products, so we do not want to take that opportunity away. 
Instead of just bombarding you with last minute messages about our sale, we wanted to let you know in advance! Our For You sale will be from 11/25 - 11/28 with 15% off everything. With this knowledge in mind, you as a consumer can prepare your purchases ahead of time and shop intentionally with us. You can really figure out what you and your skin might need this holiday season versus just impulsively purchasing something that might go to waste.
You can also have peace of mind knowing that your purchase won't just go towards your face, but to the planet and environment as well! We are conscious of our impact to the environment and look forward to donating 1% of our sales to environmental solutions. We all have a part to play in this economy, so we hope with our guidance, you can also try your best to be a conscious shopper!
Waste Me Not Collection
As you all know, we also launched our Waste Me Not campaign on November 12th! With this incentive, we were aiming to bring awareness to the hidden waste problem in the beauty industry and to normalize the conversation around this issue. 
Through this campaign, we also wanted to spotlight how we repurposed over $1.5M in retail value of unsaleable product waste we created in the past year. That is how our Matcha Hemp Body Wash and Makeup Re-Wined 'Pilot' came to be! 
For more insight on this campaign, you can check out Liah's YouTube video where she breaks down our team's product development process for these two limited-edition products!
If you're curious on how you can shop intentionally with us, our team will be making guides and sharing tips with y'all so everyone can make the most intentional choice! Check out our For You Sale Shopping Guide and feel free to reach out to us at hello@kravebeauty.com if you have any other questions or need assistance.